Are you a room design expert? Hailey and Elwin are! We asked them if they could share another tip on how to create awesome room designs. This is what they had to say: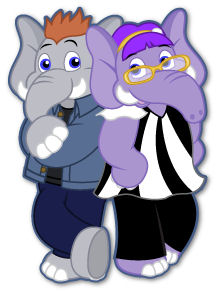 Elwin:  "Completing Challenges are a great way to win awesome items for your pet's room. Some Challenges even award Rare items and eStore items!"
Hailey:  "You can play your Challenges in your pet's room. Each Challenge is represented by an icon that is displayed along the left side of the room. Click on a Challenge icon to review your tasks and see the prizes you'll be playing for."
Elwin: "Sometimes there will be Challenges that are only available for a limited time. These Challenges, like the Wacky Zingoz Celebration Challenge, are extra special because you can win some cool prizes that you can't get anywhere else!"
Keep playing your Challenges because once you finish a Challenge, a new one is unlocked!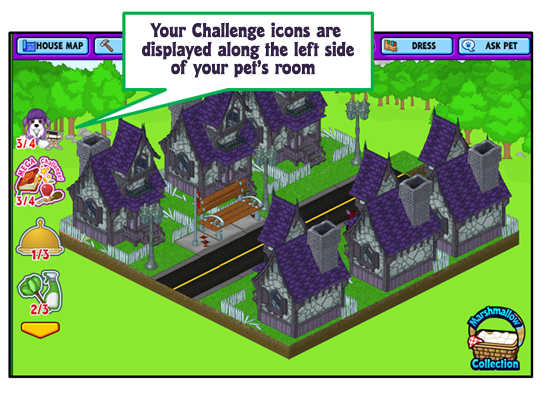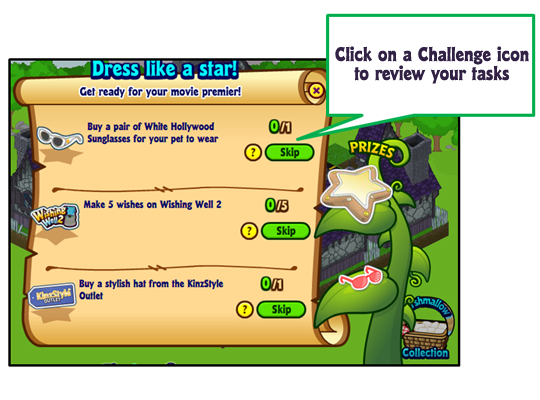 How many Challenges have you played? What is the coolest prize you have ever won playing Challenges? Please leave your comments below…