You did it! You reached the goal to make 5,000 Homemade Holiday Stews!
Here is your code for a Holiday Apron!
W244-Z4V4-WKZN-3SLA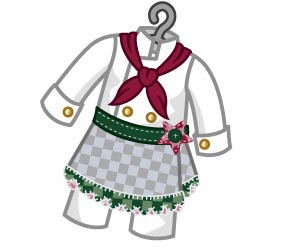 Missed the previous days' codes? Find them here:
Colorful Holiday Candle: W24G-XAK6-EAH9-2JR4
Holiday Place Setting: W24P-E7AL-FGVH-E3EU
Holiday Ornament Basket: W24Y-UWEN-XEEH-LUE6
Kinzville Holiday Snowglobe: W24J-UH5D-3KD9-MTFG
You can enter these codes at the Code Shop when you log into Webkinz! Code expires at midnight EST February 29, 2020.