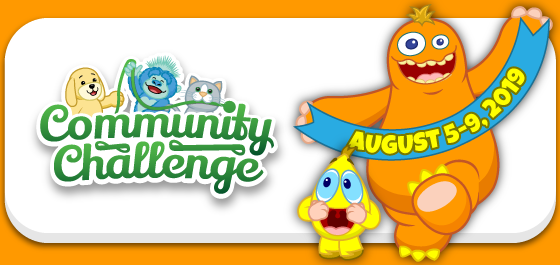 You did it! You completed the challenge! Here is your code for a
Zangoz Racing Suit*
W24M-6STJ-7QAL-W56N
Missed the previous days' code? Find them here:
Case of Zangoz Orange Fizz  W24P-K6EL-NWR3-SVY8
Zangoz TCG Poster W24B-VTKJ-9F4A-HYS4
Wacky Jet Backpack W242-9BTF-JUVT-X2SY
Zangoz Racing Helmet W24Q-CX73-HTW9-SA8C
* To redeem your prize, log into your Webkinz account and enter this code at the Code Shop which can be accessed through the Things To Do menu. Then drag the case into your pet's room to get your Orange Fizz. Every time you feed one to your pet you have a chance of winning a prize!
Code expires at midnight EST on October 31, 2019.