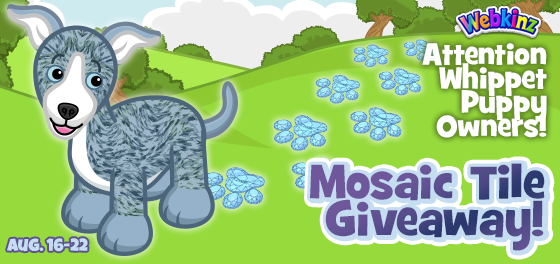 Whippet puppy owners can track their new pet with FREE paw print Tiles!
There's a new pet cdoming to Webkinz World and it's fast! But don't worry, Whippet Puppy Owners! You can follow your new pets' trail with these brand new Whippet Mosaic Tiles! Between August 16 and 22, get a free tile every day when you log in by visiting Today's Activities which can be found under the Things To Do menu in Webkinz World.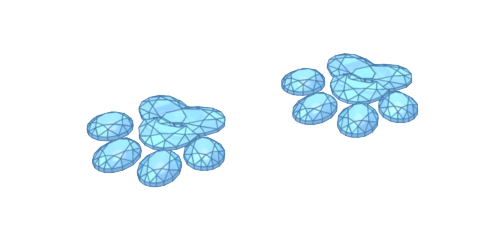 So if you plan to adopt a new Whippet Puppy when they arrive at eStore and the W Shop, remember to log in and visit Today's Activities every day between August 16 and 22 for your free Whippet Mosaic Tile!