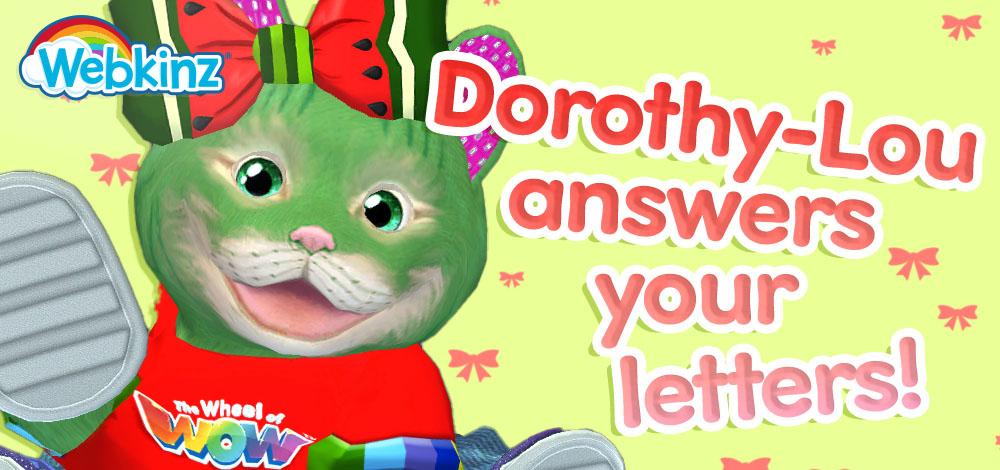 A couple weeks ago, I received a very good question about trading. "How do you ask someone to trade, without inviting them to play first?"
Here is the full letter: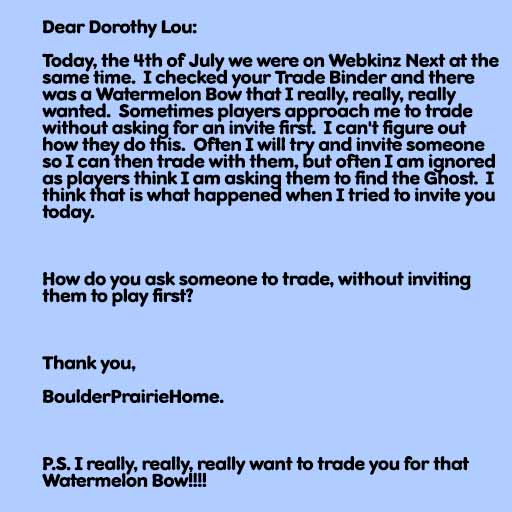 That's a great question!
The answer is: No, you do not have to invite a friend over just to trade with them. Trading is much easier than that! If you'd like to ask someone to trade, just click their pet in Kinzville and click TRADE.
They may have their Trading paused or turned off. They may also choose not to trade with you. But, it's easy enough to ask them for a trade and you can ask anyone in Kinzville.
BoulderPrairieHome, thank you for this GREAT question. I am so sorry we didn't get to trade earlier this month. But, as thanks for your letter, I placed a very special gift in your dock. From me, Dorothy Lou, to you. Can you guess what it is? I'll give you a hint: It's a very refreshing headpiece. See you around Kinzville!
Download Webkinz Next now — available for Mac, iOS, Android and Windows 10. Download Webkinz Next
Follow us on social media:
social media