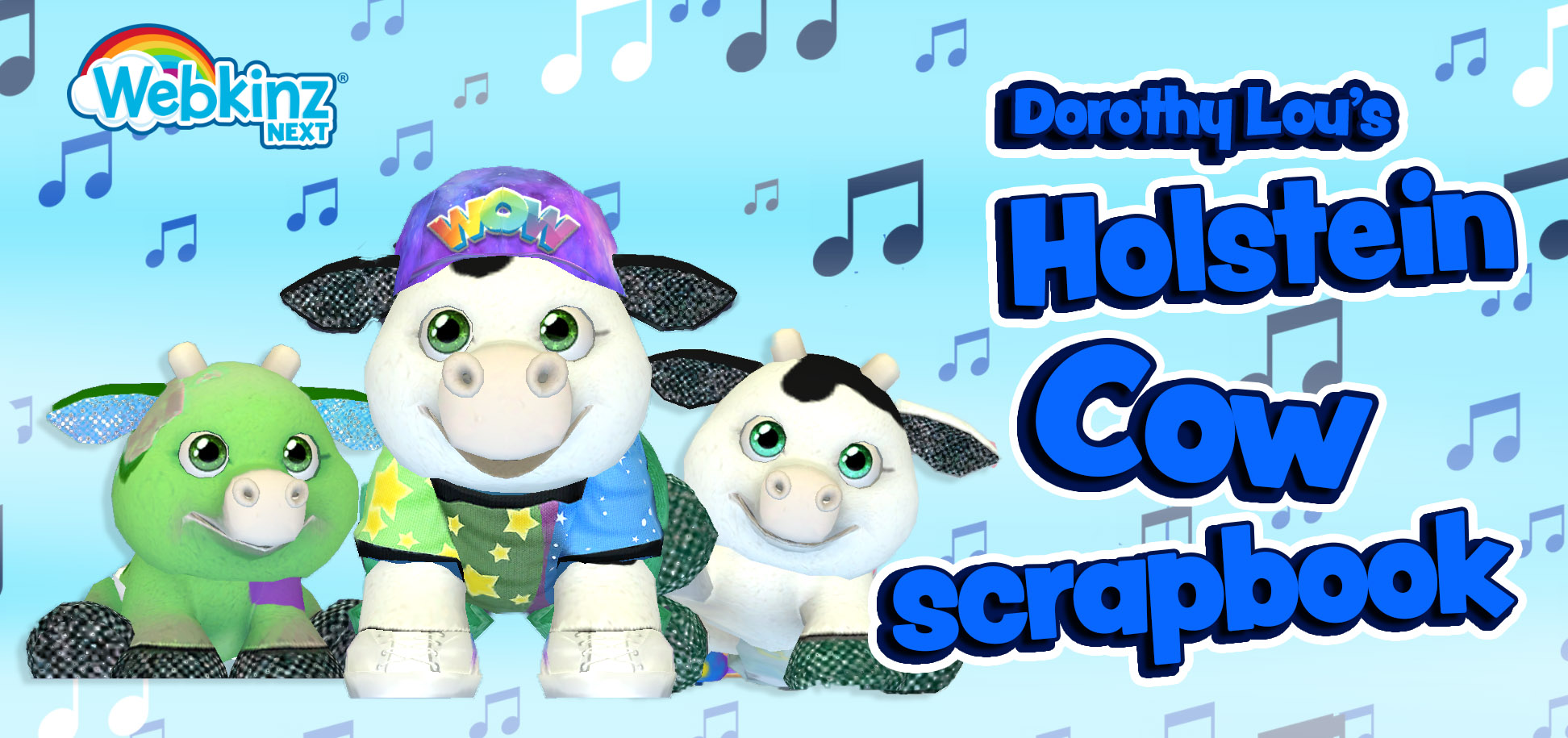 Next Tuesday, July 12th is #cowappreciationday so I made a scrapbook from a typical day in the life of my Holstein Cow, Ralph.
Working Hard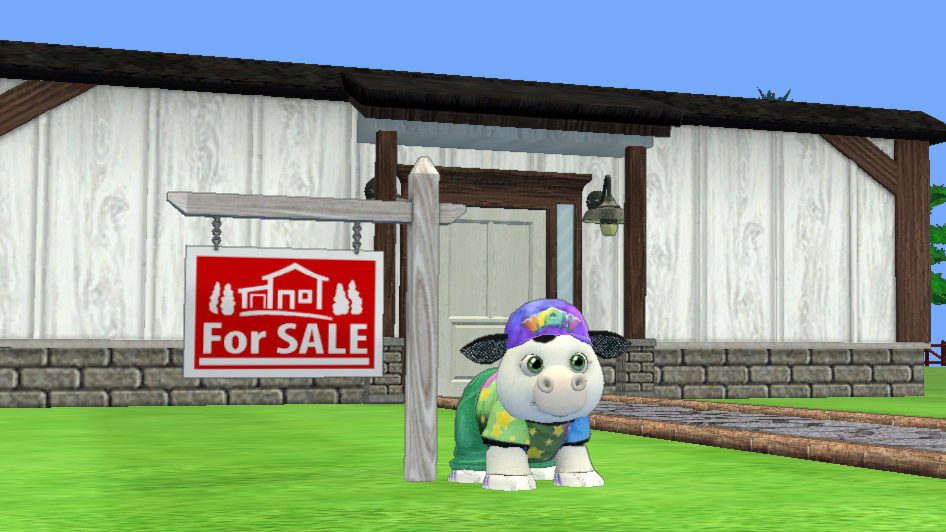 Ralph's been trying to retire from working on our farm for a long time so, if you visit our family farm, you will likely see him out front, trying to sell our property. Of course, there is no way to sell properties in Kinzville but we let Ralph pretend. It keeps him busy while the rest of us enjoy the farm!
Aftermooooon Nap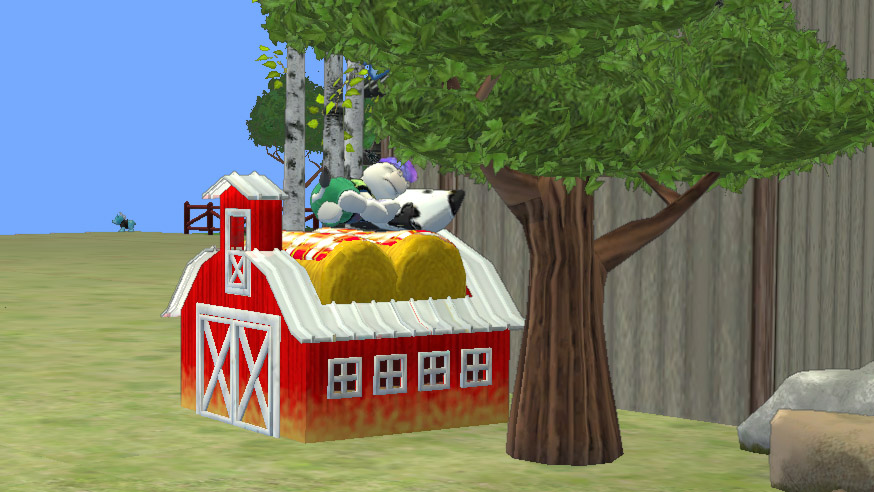 It can be tiring for Ralph to pretend to be a realtor all day can get really tiring so, in the afternoons, he is usually back by the shed, taking a shady nap.
Arcade Champion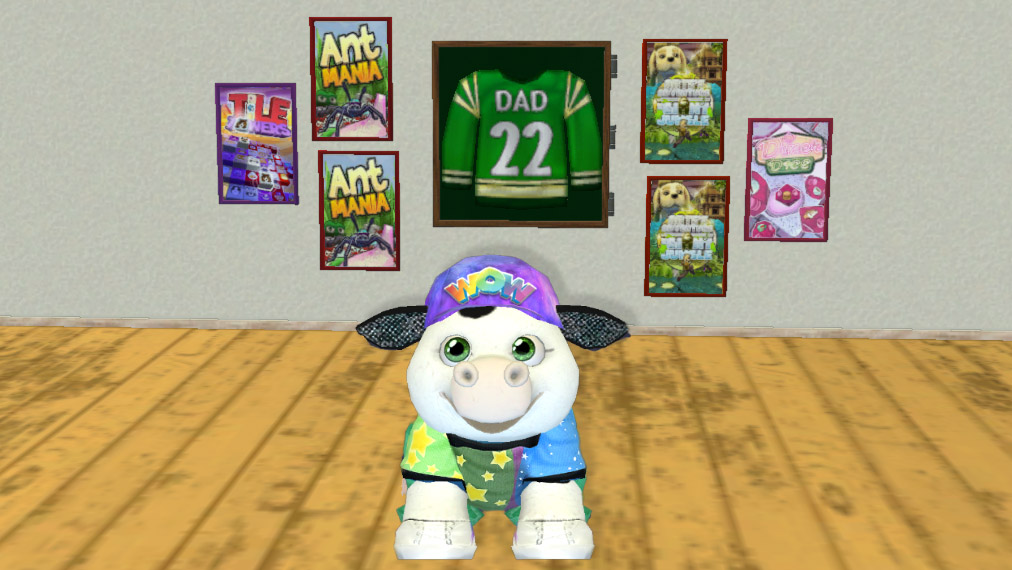 When he's not holding open houses for our farmhouse, Ralph is working hard at the arcade. He is our family's top earning arcade champion! Look at all the posters he's won. And, of course, we put the Father's Day framed jersey in the center of his Sparky Arcade Challenge Posters because Ralph is a fatherly figure in our home.
Family Time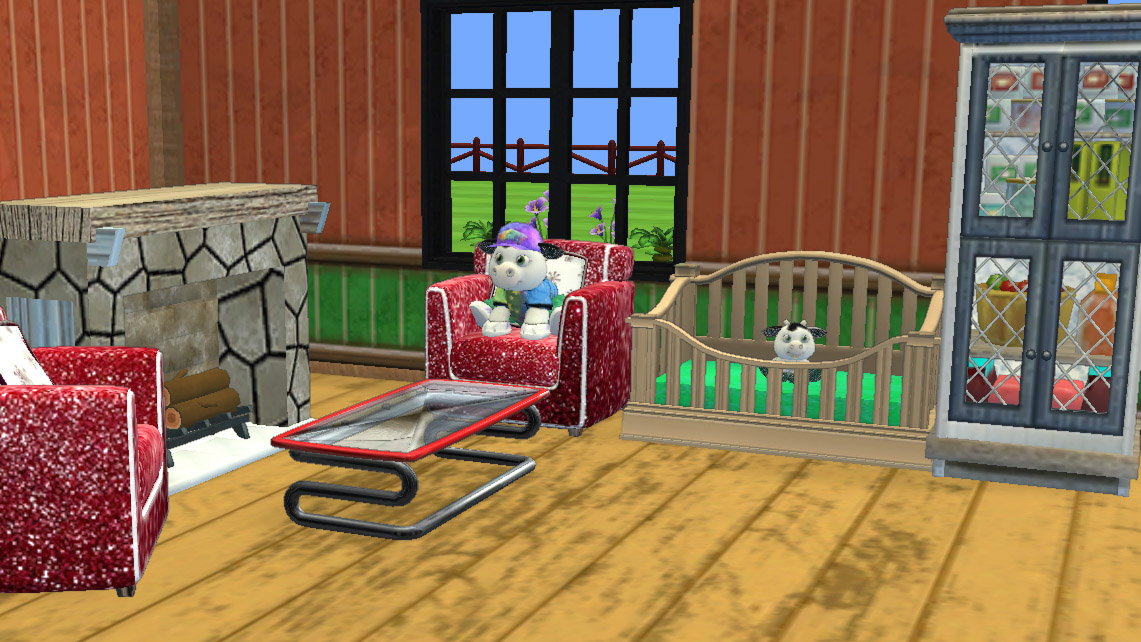 At the end of the day, it's always wonderful to take a break inside with the family. Our baby Holstein cow, Rainta, lives in the farm house because she's shy and needed a space away from our other babies.
Download Webkinz Next now — available for Mac, iOS, Android and Windows 10. Download Webkinz Next
Follow us on social media:
social media