When was the last time you went for recess with your pet? Unlock recess at the Kinzville Academy by completing 15 full days of classes. You can complete a full day of class by signing up your pet for any 3 classes at the Kinzville Academy.
Here's a look at the prizes that will be retired on July 26 (midnight, EST):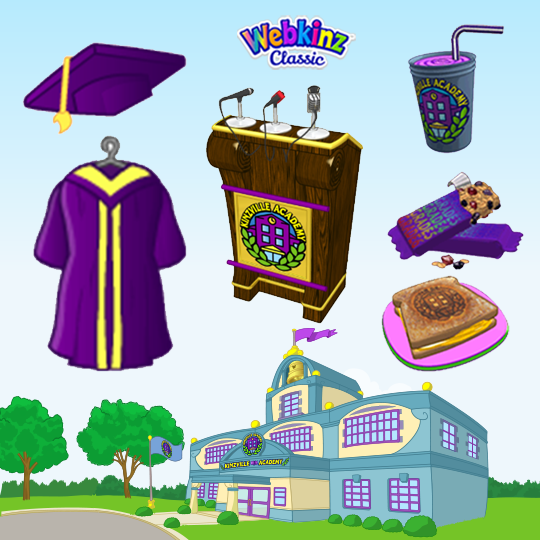 There's still time to try and get these prize before they're gone!
Try to uncover the Graduation Cap & Robe by digging in the sandbox during recess
Give the recess wheel a spin to try and win the Academy Podium
The Student Smoothie, Gradenola Bar & Fire Drilled Cheese Sandwich can be found in Recess Lunch Bags. You'll get one at the end of every recess.
Look for new prizes that you can win during recess starting July 27, and don't forget to log in to your Webkinz Classic account during the Super School Giveaway, which runs from August 19 – September 9!
Earn a school theme prize every day and try to complete the challenge during the Super School Giveaway!
Do you own any of the recess prizes that are retiring soon? Let us know in the comment section below…