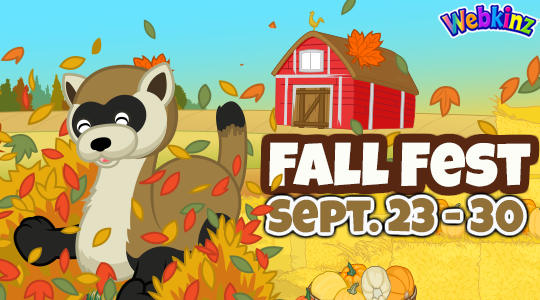 Fall Fest has arrived and everyone in Kinzville is ready to celebrate! From September 23 – 30, look for floating leaves on your Webkinz account and click on them to win a fall themed prize (limited to 6 prizes a day, 9 for Deluxe players).
Here's a look at what you can win: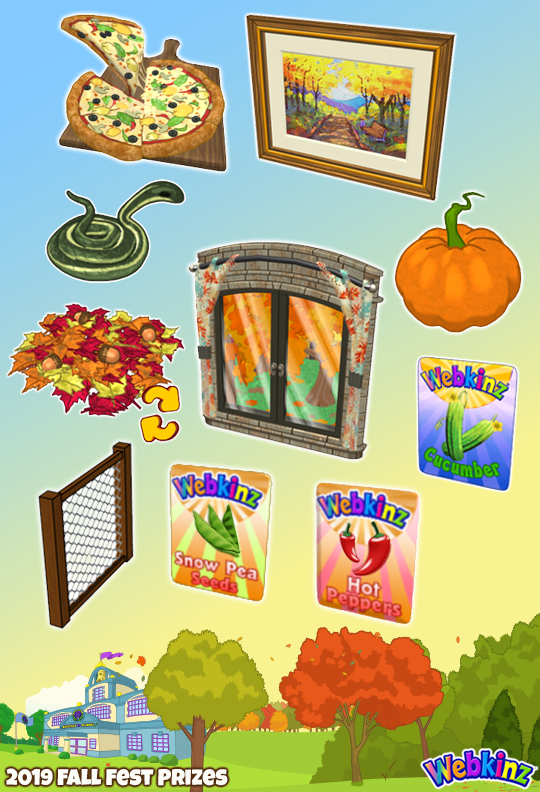 Bottles of 2019 Fall Fest Soda are also available this year. You can pick up packs Fall Fest Soda at the eStore and at the W Shop for eStore points. You'll find them in the NEW & PROMOS section of the shop.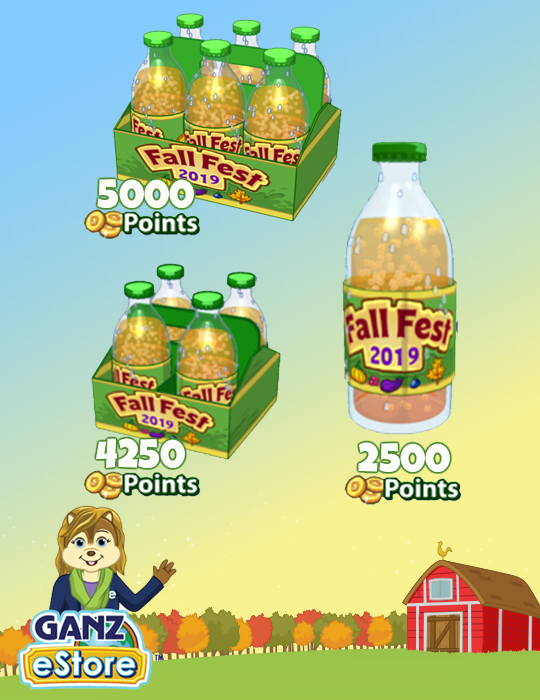 Every time you feed your pet a bottle of 2019 Fall Fest Soda you'll win one of the following prizes, including the Grand Prize: A Giant Oak Tree!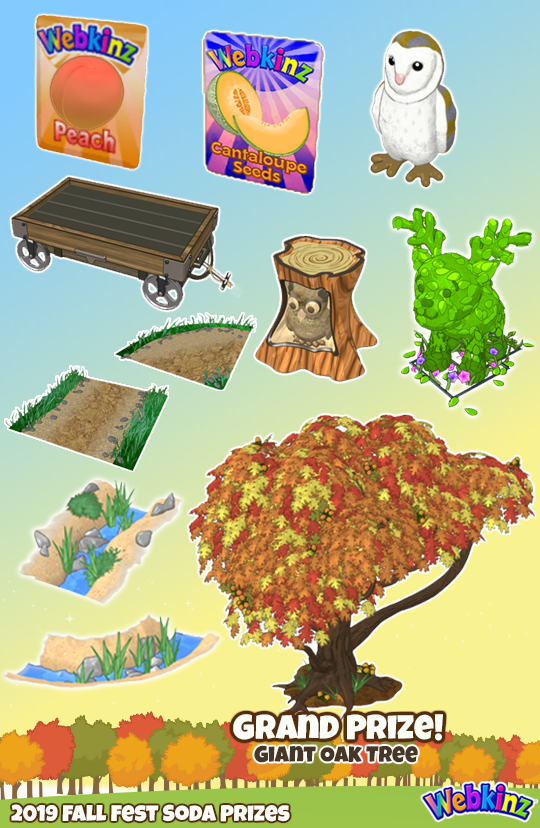 The Giant Oak Tree is stunning and your pets can climb it too!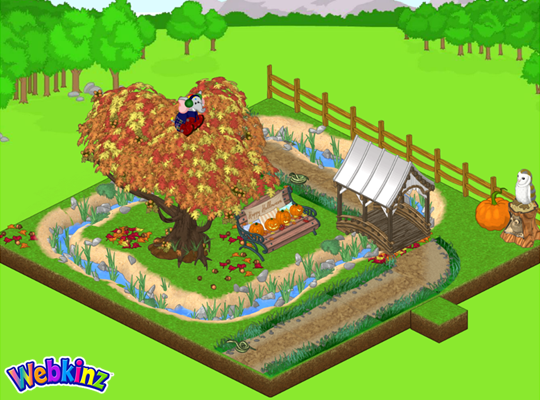 How many leaves have you found so far? Let us know in the comment section below…