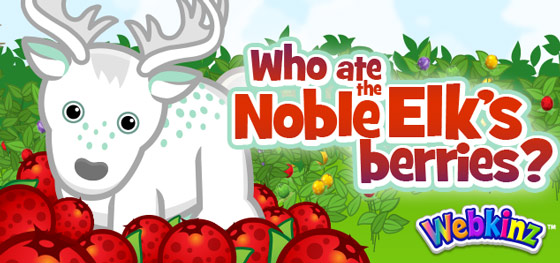 So Ella found the missing toys from the Curio Shop outside the back door – it turns out Arte had accidentally left open. Now Ella is convinced that whatever or whoever is responsible for the odd happenings in Webkinz doesn't mean any harm.
Again the Elk decided to explore Webkinz and this time it visited Jumbleberry Fields! But as it was playing, its berries started disappearing!
Ella is on the case! Check out her article in the newspaper in Webkinz next Saturday to see if she has made any progress.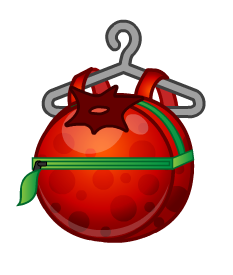 Keep working on your challenge in Webkinz World to earn the final prize – a Jumbleberry Knapsack! Plus, visit the Clubhouse to help convince the elk that there's no bad luck! When you click on the Noble Elk, it will give you a Chocolate Wish Token!