Even though Christmas has just come and gone, it's not too late to make something special for your pet! As our gift to you, we're revealing the long-awaited unsolved clothing recipe for the fantastic-looking Feather Light Shoes!
Just pick up the following 3 clothing items from the KinzStyle Outlet, and then combine them together on the clothing machine to create these wonderful winged-tipped shoes!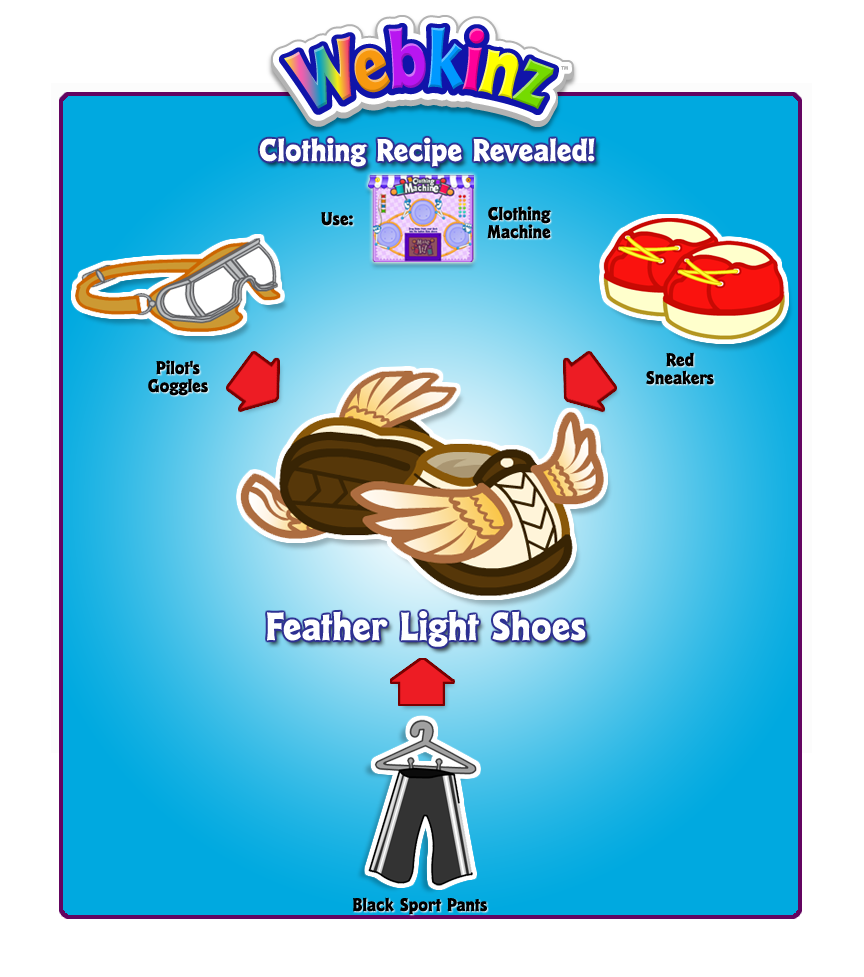 Want to know MORE Secret Recipes? Check out our Secret Recipe Archive here!
Which clothing recipes items are YOUR favorites to make? Let us know in the comments below!