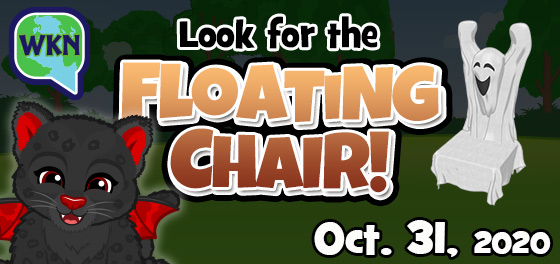 It seems some mysterious entity spirited away the Creepy Cursed Chair that was going to be given as a prize in the Trick or Treat Time Challenge. SPOOOOKY!!!
But never fear – you can still get this creepy prize! Just look for the Creepy Cursed Chair floating around Webkinz Newz on Halloween Day, October 31, 2020, and click on it to have it added to your Dock in Webkinz World.
Remember – this chair will only be floating around Webkinz Newz and only for one day so be here on Halloween to look for the Creepy Cursed Chair!