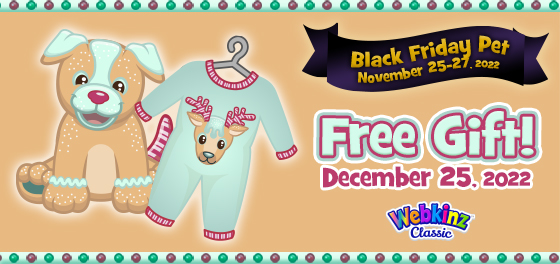 The Sugar Cookie Puppy will be available from November 25 to 27 only. If you have a Webkinz lover in your life, a code for this special pet would make a wonderful holiday gift.
Whether you add the pup to your own Webkinz family or gift it to a loved one, Christmas will be even sweeter for Sugar Cookie Puppy owners. Because Sugar Cookie Puppy owners can collect a FREE gift on December 25, 2022!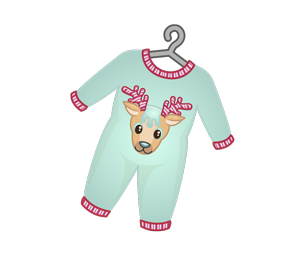 The adorable Sugar Cookie Reindeer Onesie will look so sweet on your new puppy, or any of your Webkinz pets!
To claim yours, visit Today's Activities which can be found under the Things To Do Menu when you log into Webkinz Classic on Christmas Day.
Remember, this cute pet is ONLY available from November 25 to 27, so be sure to look for it and lots more Black Friday specials at Ganz eStore, and the be sure to log in on Christmas day for your free gift!