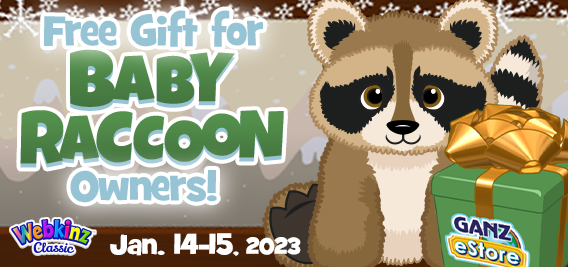 If you've added the adorable Baby Raccoon to your Webkinz Classic family, then baby, this weekend is for you!
On Saturday, January 14 and Sunday, January 15 Baby Raccoon owners can collect a FREE Winter Raccoon ?? Box!
To get your Winter Raccoon ?? Box, visit Today's Activities which can be accessed under the Things To Do menu when you log into Webkinz Classic. Click to receive your gift then drag the box into your pet's room to have a random Winter Raccoon item added to your Dock.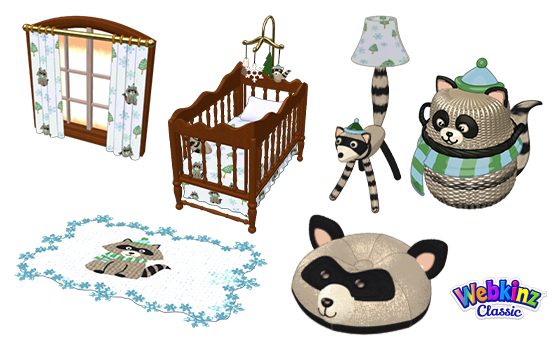 If you'd like to adopt the Baby Raccoon, and add Winter Raccoon items to your Classic home, you can find both of them in the Classic WShop and at Ganz eStore.
And if you already have this cute pet remember to log in this weekend for your free gift!