Each month Deluxe Members receive a gift box filled with special prizes. This past year, one of those prizes included the It's Fun to be Young Gift Box.
Inside, members were able to choose any single item from the It's Fun to be Young room theme.
Beginning in December, Deluxe Members will have a NEW gift box containing a NEW room theme to collect: The Cozy Condo theme!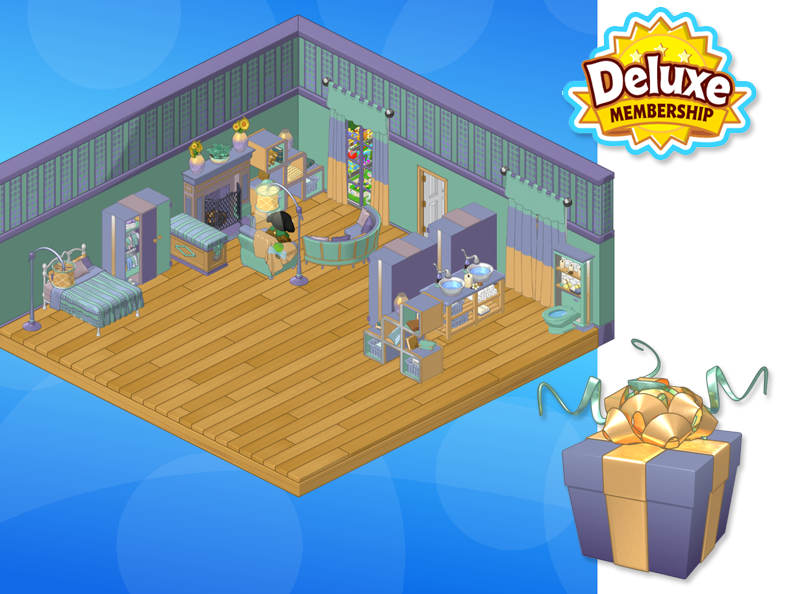 The Cozy Condo theme will only be available for a limited time, so if you're not already a Deluxe Member, visit the Ganz eStore to learn more about how to join!
What do YOU think of this new room theme? Let us know in the comments below.