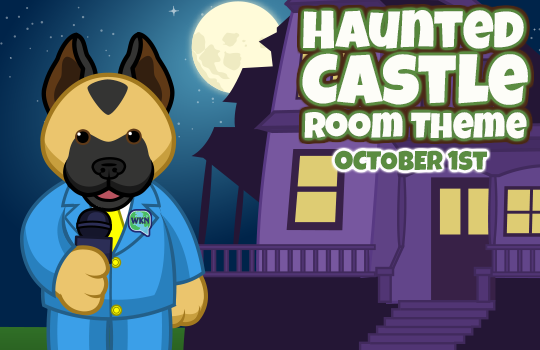 Hey guys… Michael Webkinz here, reporting for Webkinz Newz. I am back with a sneak peek at the 2nd half of the Haunted Castle room theme. This brand new theme will be available in the W-Shop on October 1st. If you missed my last post, CLICK HERE to check out the first half of the Haunted Castle.
There are many great aspects of this theme. One thing I really enjoy is the extra tall wallpaper. It is almost 2 times taller than regular wallpaper! Also, the Ghost Queen is perfect! When you drag the throne into your room it appears empty but, when you click on it, she magically appears: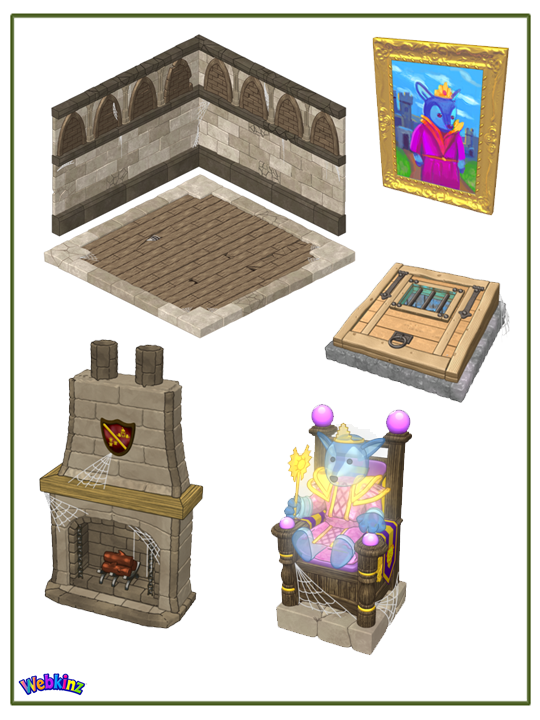 How do you think this themed turned out? Better start saving your KinzCash now, because this theme will only be available throughout the month of October.
This has been Michael Webkinz reporting for Webkinz Newz…