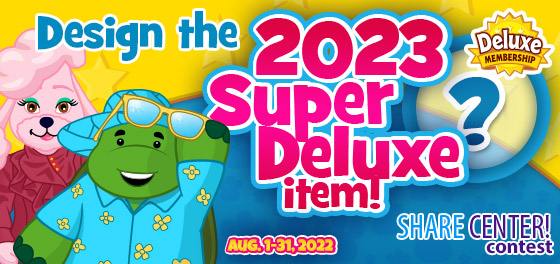 Have you submitted a design for the Webkinz Classic 2023 Super Deluxe Item? The Super Deluxe Item is added to the account of every player who purchases a 1 Year Deluxe Membership in 2023! Between August 1 and 31, submit your own design and, if yours gets chosen by the Webkinz team, your design will be turned into a virtual item in Webkinz Classic! The winner will also receive an Item Design Trophy and a 1 Year Deluxe Membership and nine finalists will each receive a 1 Month Deluxe Membership.
There's still time to enter! Upload your ideas to the 2023 Super Deluxe Item Gallery on the on the GanzWorld Share Center before August 31 for a chance to win!
Learn more about how to enter the contest here!
Follow us on social media:
social media