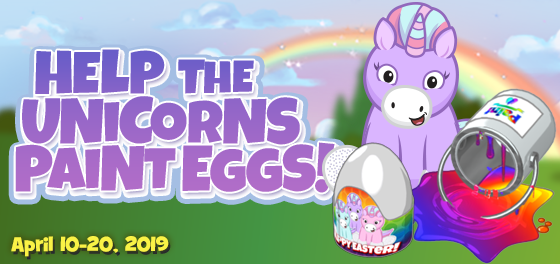 You did a great job collecting rainbows! Now it's time to paint Spring Celebration Eggs!
From April 10 to 20, the final part of your mission is to use the color you collected from the rainbows to help the Lil Spring Unicorns paint eggs. To get started, buy 10 eggs at the W Shop. To practice your painting skills, take 6 Creativity classes at Kinzville Academy. Then visit the Rainbow Room in the Clubhouse and click on the Lil Purple Spring Unicorn to help it out and get a Rainbow Candy Apple once a day. Feed 7 Rainbow Candy Apples to your pets to complete your mission.
If you help the Lil Unicorns paint all the eggs by April 20, you'll earn a Radical Rainbow Cake Pop, a Wish Token, and a Purple Unicorn Rocking Horse!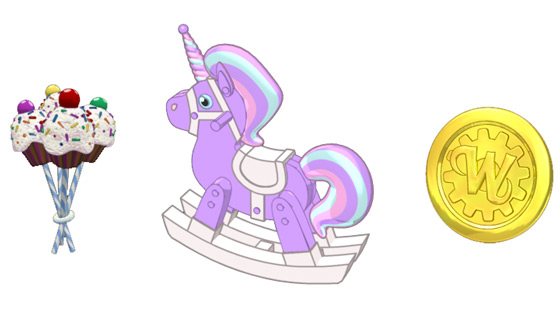 Need more eggs? Visit  Webkinz Newz where you can find Foil Wrapped Eggs floating around between April 10 and 20! You can get one per Webkinz account a day!