There were 26 cute little Baby Swan Plushies hiding in this room! See them all in the image below. And remember – you might find your own Baby Swan Plushie hiding in a White Chocolate Egg from Ganz eStore! It's just one of the sweet prizes you might win when you feed a White Chocolate Egg to your pet.
Here are our ten randomly-selected winners who will each receive a code for a White Chocolate Egg!
cmsrockz1
SpringBreeze
cmckechn123
rosa50
58rudolph
Inkblot
Matoaca113
PurpleFox
lanniecat
gappytoo
Congratulations to all the winners and thank you to everyone who played! We hope you had fun! :)
*Winners – look for a message at the email address associated with your GanzWorld account by end of day.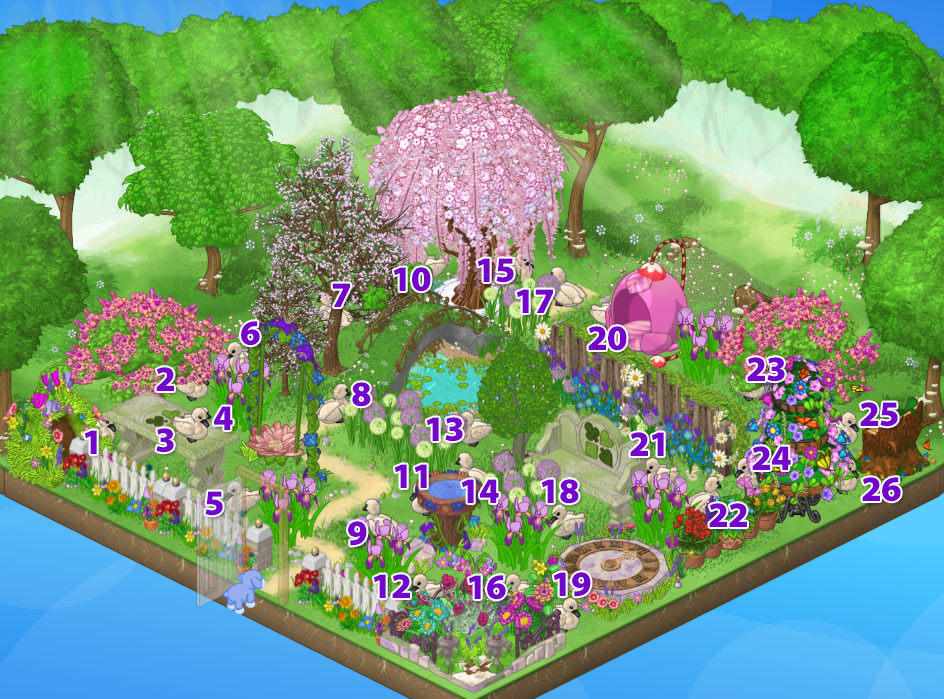 Baby Swan Plushies have arrived in Webkinz World! You have a chance at winning one every time you feed your pet a White Chocolate Egg from Ganz eStore.  And some of them are hiding in this room!
How many Baby Swan Plushies can you see? Write the correct answer in the comments below by 9am on April 13 to be entered into a draw for one of ten White Chocolate Eggs!