How many Marshmallows have you collected so far? If you need a few more to complete your collection, there's still time! You have until the end of July to try and collect all 50 Marshmallows.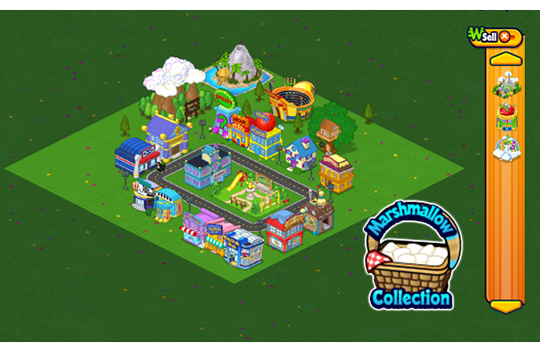 Here's how to play: Look for the Marshmallow Collection icon on your Kinzville Map and click on it to see your collection. Everyday, you'll get 1 free Marshmallow, just for clicking on the Collection icon (Deluxe Members will get 2 free Marshmallows a day).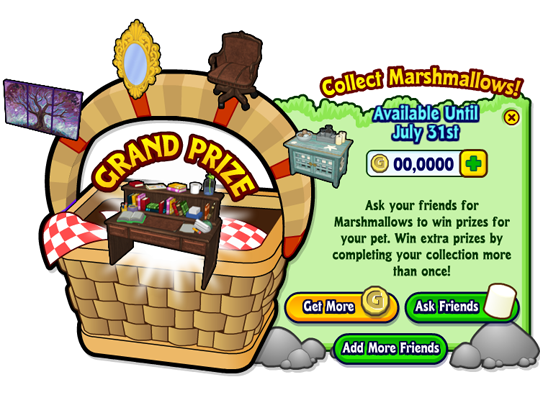 Once you have received your free Marshmallow, you can get 5 more throughout the day by asking your friends (by clicking the ASK FRIENDS button) or by finding and clicking on the floating Marshmallow on WebkinzNewz.com (make sure you collect your free one first before trying to find one on Webkinz Newz).
Need more friends to help you complete your collection? Click the ADD MORE FRIENDS button to see other players looking for friends and add them to your Friends List.
Here's a closer look at each prize and how many Marshmallows you'll need to get them: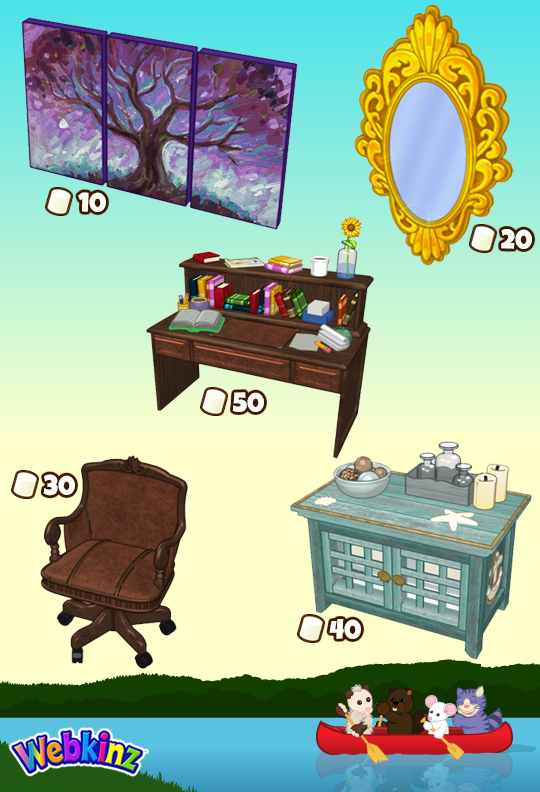 Looking for a few more pieces of furniture to match your collection prizes? The Rustic Window and Antique Lounger are currently available in the W-Shop for eStore points. You'll find them in the NEW & PROMOS section of the shop.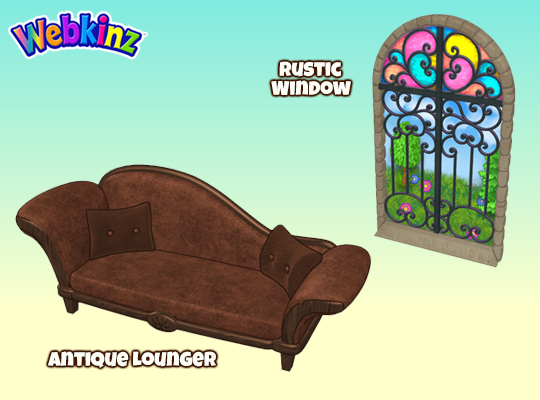 Remember, you can complete your Marshmallow Collection as many times as you like throughout July so, ask your friends for Marshmallows every day to earn extra prizes for your pets.
How many times have you managed to complete your collection? Let us know by leaving a comment in the section below…