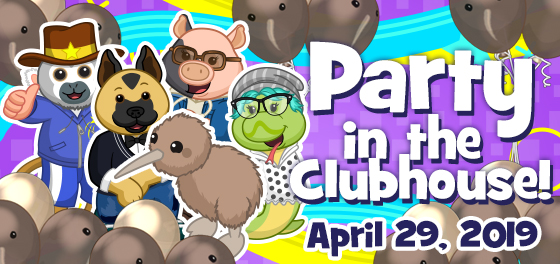 The Webkinz Newz Team has had a lot of help and it looks like they're almost ready for the big party!
To welcome our new fan-designed Medallion Pet to Webkinz World, Michael, Sally, Stephen, and Mandy are throwing a party in the Webkinz Newz Room in the Clubhouse on April 29!
You can bring your Kiwi Bird to the Clubhouse, or dress up one of your other pets in a Kiwi Costume from the Kiwi Welcome Party Challenge.
On Webkinz Day, April 29, 2019, visit the Webkinz Newz Room and click on the Kiwi Bird in the Great Eggscape Hot Air Balloon to receive your gift, a lootbag containing Kiwi Balloons, a Kiwi Cake Pop, and a Kiwi Pet Medallion!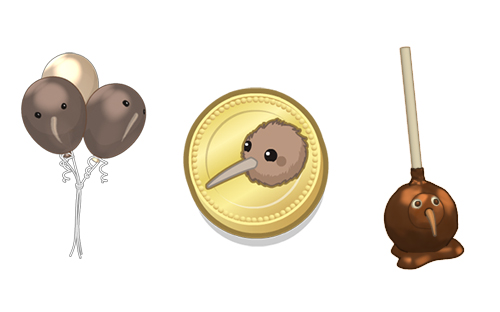 It's just one more fun part of the Webkinz Day celebrations!