Tomorrow is Webkinz Day!
On Monday, April 29th, log in to Webkinz World and visit the Today's Activities schedule. There among all of the other fun prizes and activities, you'll find your special spin on the Super Wheel!
When you visit and spin the Super Wheel, there's a chance you'll win one of this year's prizes!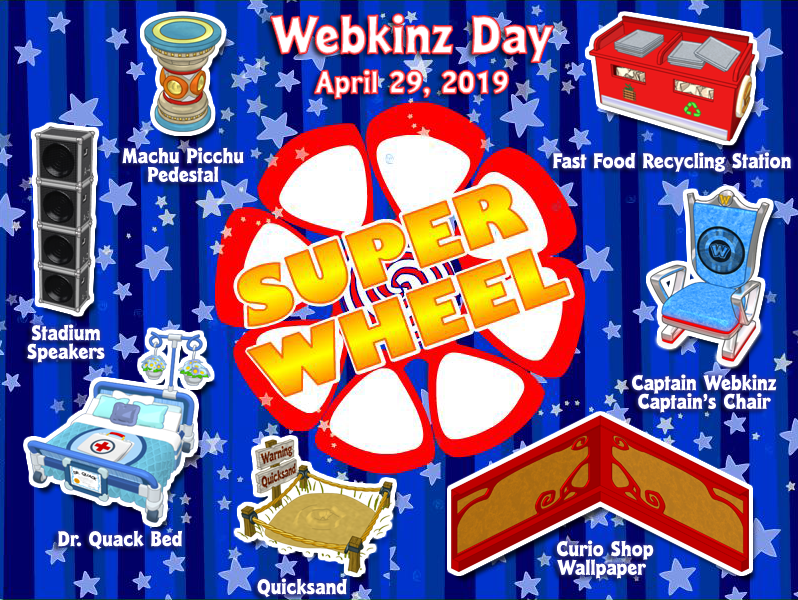 *Don't forget—Today's Activities can currently only be found on Webkinz.com
***PLEASE NOTE: If you are using Edge as your web browser, you won't be able to spin the Super Wheel. We recommend using a different web browser on Webkinz Day.
Which prize do YOU hope to win on the Super Wheel tomorrow? Let us know in the comments below.