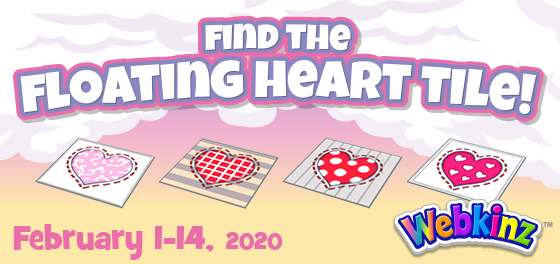 Someone is sending out heart tiles around Webkinz World, but who is it? No one seems to know! Could someone in Webkinz World have a secret admirer?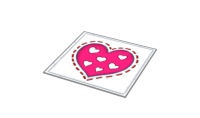 Look for the floating heart tile around Webkinz World from February 1 to 14 and click on them to collect a sweet heart tile that you can use to make your own customized rug on the floor of your pet's room!
Deluxe players can catch up to six tiles a day, full players can collect up to four, and free players can find three tiles a day.