The next time you take recess with your pet at the Kinzville Academy, you may notice that we've added new prizes to the schoolyard!
Spin the recess wheel for the chance to win an Academy Easel! Add it to your room and click on it to rotate through paintings. Which one do you like the best?: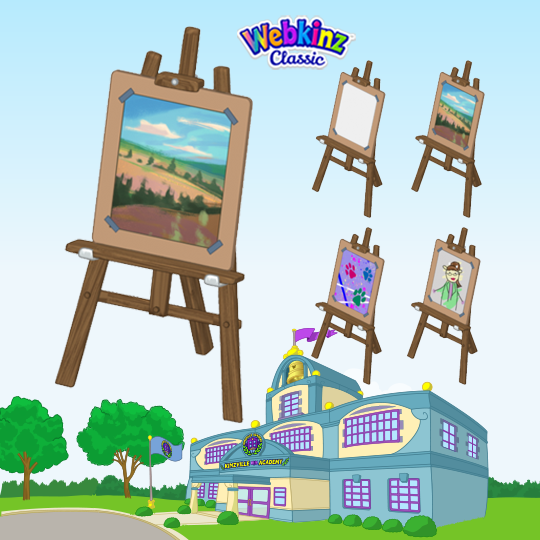 Try your luck in the sandbox! You might uncover one of the new prizes: A baseball uniform, Kinzville Academy Stadium Seats or a Locker Room Floor Tile!: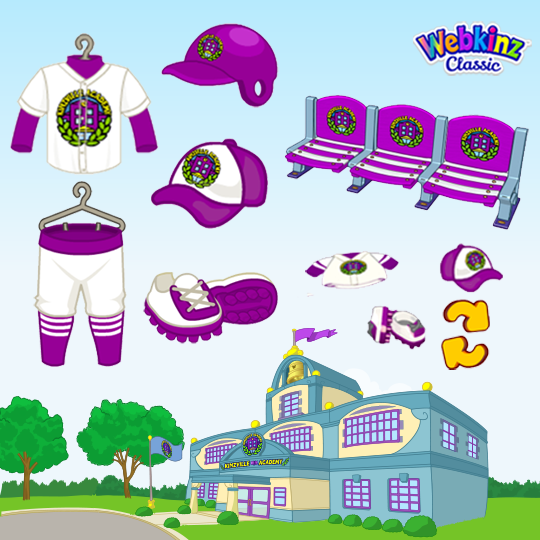 When you finish your recess, Ms. Cowoline will add a lunch bag to your Dock. Drag and drop it into your room for the chance to collect three new recess foods: A Stadium Slushy, Hot Dog or Popcorn: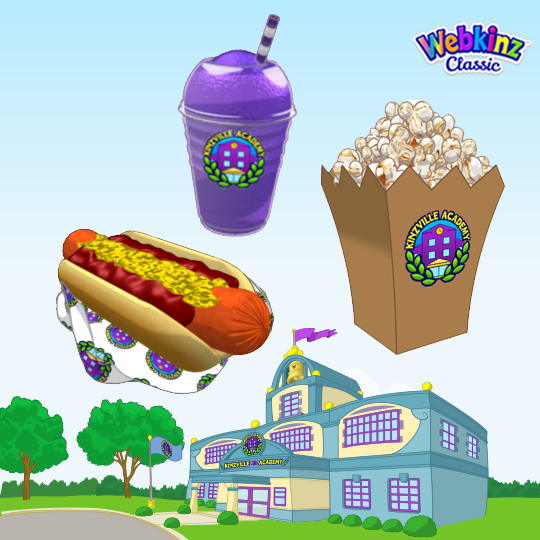 Were you able to collect the Graduation Cap and Robe, Kinzville Academy Podium, Student Smoothie, Gradenola Bar or Fire Drilled Cheese Sandwich on a previous recess? These items have been retired to make room for the new prizes: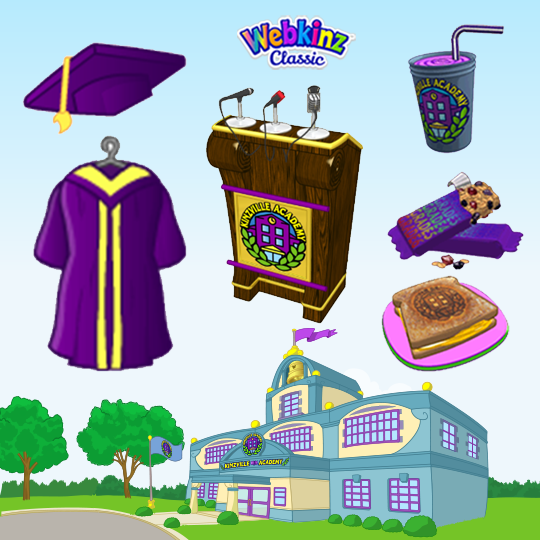 Join us for the Super School Giveaway on Webkinz Classic from August 19 – September 9, for the chance to collect more Kinzville Academy themed prizes, including some of the new ones!
Unlock recess at the Kinzville Academy by completing 15 full days of classes. You can complete a full day of class by signing up your pet for any 3 classes at the Kinzville Academy.