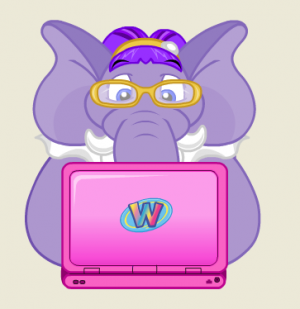 Hi! My name is Hailey and my twin brother Elwin and I are thrilled to be writing for Webkinz Newz! We'll be taking turns blogging each day during the month of May. Why? Because we LOVE design (clothes, interior decorating, you name it!) and it's May Makeover – hooray! Sometimes we'll invite experts to come in and share their ideas, other times we'll be telling you about our own designs.
I tend to like clean, crisp lines and a simple color palette (mostly neutral with some punches of color). Elwin is the exact opposite – he loves a lot of color and pattern.
We hope you like all the awesome stuff we've got planned for May Makeover! If you've got any questions for Elwin or me, just leave them in the comments section below!
Ciao for now!
-Hailey