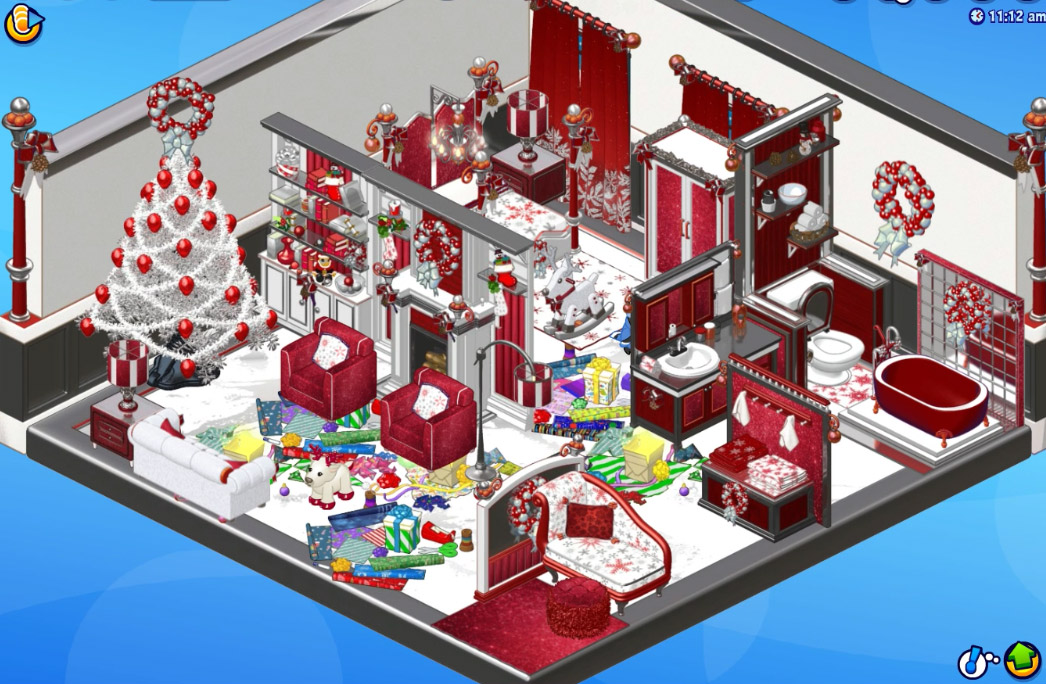 The Holiday Silver Reindeer will be available at Ganz eStore for one weekend only from November 27 to 29! Then, in December, the Holiday Silver Reindeer's friend, the Holiday Red Reindeer arrives in Webkinz World. Everyone knows that reindeer are experts at delivering packages!
Since it's only around for a short time, the very special Holiday Silver Reindeer wants to help out the Red Reindeer as much as possible with their holiday deliveries! That's why the Holiday Silver Reindeer is busy wrapping packages.
But it's making a bit of a mess – there's wrapping paper everywhere! Now it needs YOUR help to tidy up!
Every day between November 18 and 29 stop by this beautiful Holiday Silver Room right here on this post on Webkinz Newz. Click on the Holiday Silver Reindeer in the room above to get one free Wrapping Paper Tile added to your account every day.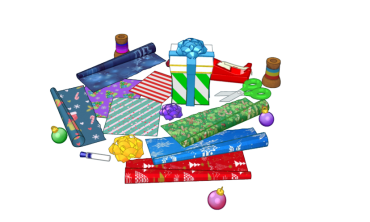 With your help, the Holiday Silver Reindeer will be able to wrap all those parcels and tidy up the wrapping paper before it leaves Ganz eStore on November 29!