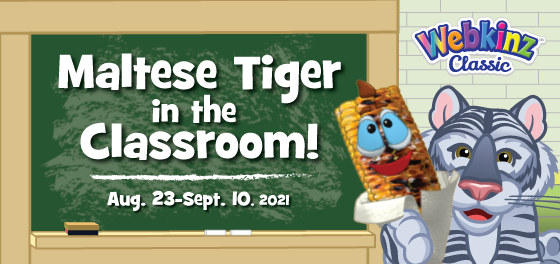 Be sure to visit the Classroom in the Clubhouse every day between August 23 and September 10 because there's a new student! The new Maltese Tiger is handing out treats to all its new friends! Click on it every day to to receive a Wacky Corn on the Cob!
Every time you feed your pet a Wacky Corn on the Cob, you'll have the chance to win Wacky Popcorn Tree Seeds!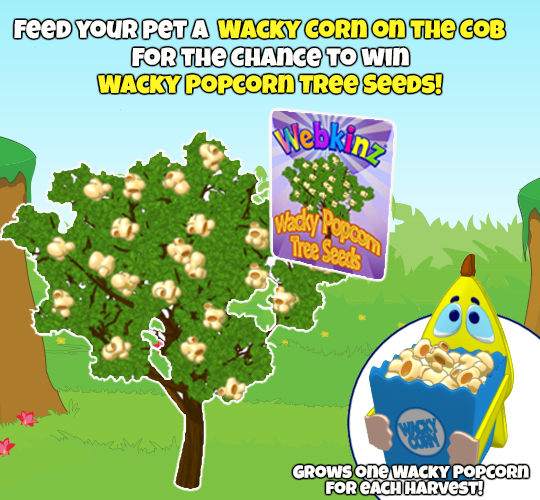 Drag the seeds into your pet's room to plant a Wacky Popcorn Tree. When it's ready, click on the tree to harvest Wacky Popcorn that you can feed to your pet!