I have 25 more room designs to share with you today, including The Fish King's Castle by Autumn. Autumn has been sending me room designs for a while, and as you will see, Autumn is an expert room designer! Autumn's designs amaze me every time. They are wonderfully crafted and each one tells a story. Enjoy!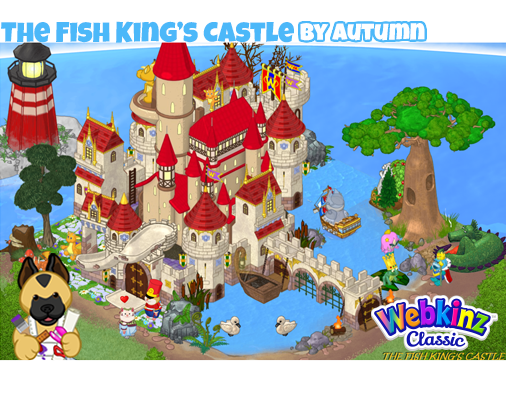 Miss my last post? CLICK HERE to see it now!
Congratulation to today's featured designers! You each have the chance to become a finalist the next time we hold the Room Design Awards.
Anyone can send me a screenshot of their favorite Webkinz Next or Webkinz Classic room for the chance to be featured in a room design post. Just email it to letsbuild@ganz.com.