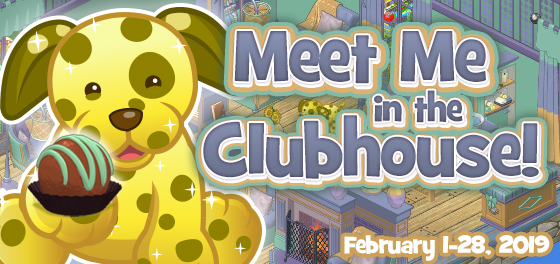 Did you know that every 1 Year Deluxe Membership comes with an exclusive free pet? And that every Deluxe Monthly Giftbox includes a piece from the exclusive Cozy Condo theme?
From February 1st to 28th you can meet the newest Deluxe pet, the Golden Dalmatian, and check out the amazing Cozy Condo theme in the Cozy Condo Room in the Clubhouse!
Visit the Cozy Condo Room and click on the Golden Dalmatian to get a free chocolate every day! The Dalmatian will be handing out chocolates from Cinnamon's Chocolate Stand from previous years and you can get one chocolate a day so be sure to visit every day!
2013 to 2018 chocolates