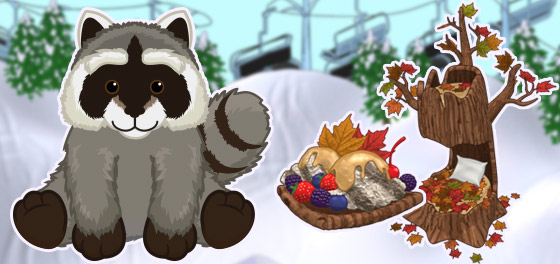 Sometimes traversing dangerous areas takes stealth, so we think this Signature Pet would be a great Rescue Team member! This pet is right at home in the woods – it even sleeps in a Cozy Tree Hideaway, its PSI. And it love to scrounge for sweets in the wild – that's why its PSF is a Wild Berry Sundae!
Its love of the woods means that the Signature Woodland Raccoon would appreciate the rich wood tones of the exclusive Signature Room theme – one item of which comes with every Signature Pet!
And what might this woodland pet choose when it uses its bonus Wish Token at the Wish Factory? Maybe the sweet Oak Hollow Window!

To add them to your team, you can find the Signature Woodland Raccoon and other Signature Pets at Ganz eStore and in the W Shop.