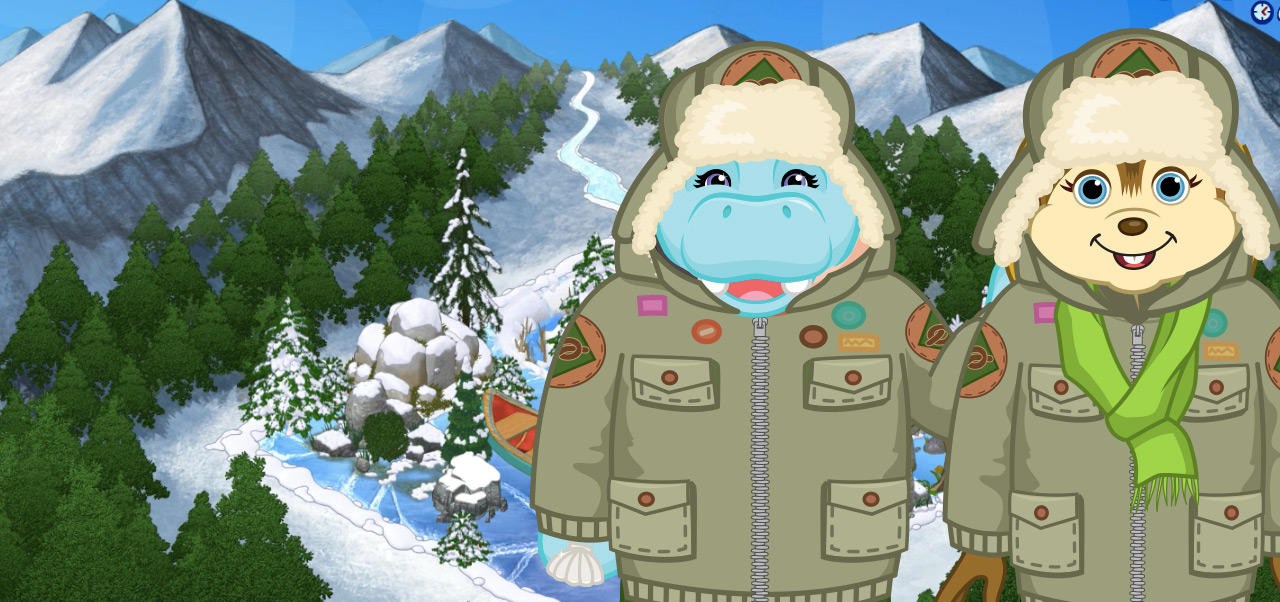 Sophie thought the new recipes for the Adventure Scout Cookbook were lost forever. The winter wind blew them out of her canoe and into the icy river. There's no way she'd be able to retrieve them.
But then a valiant volunteer stepped up!
The new Mermazing Hippo is an excellent diver and they told Sophie they would be happy to try and find the recipes. It's a long shot but it's worth a try! If anyone can find those Adventure Scout Recipes, it's the Mermazing Hippo!