Winterfest ends tomorrow, but you still have until the end of the month to complete the Adventure Scouts Challenge. You'll need Adventure Trail Mix to complete your challenge and you can find it at the Clubhouse.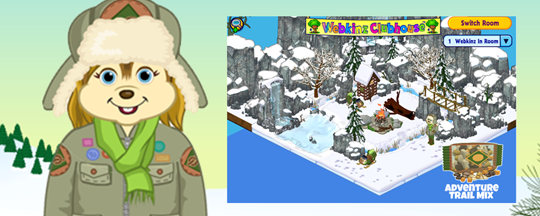 Visit the Adventure Scouts room and click on Scout Leader Sophie Stockwell to get a pack of trail mix. You can get one pack daily and you're going to want extras! On January 20 we will be updating the Adventure Scouts Cookbook with three new recipes and you'll need Adventure Trail Mix to make them.
Here's a look at each new recipe and what you'll need to make them:
Remember, these new recipes will be available on January 20. Please make sure the Adventure Scout Cookbook has been updated before you try and make a new recipe.
Which recipe are you looking forward to making the most? Let us know in the comment section below…