The recently-released Moving Rooms feature has now also been added to the Webkinz mobile app!
Here's a recap about how it works:
IT'S FINALLY HERE! The ability to move rooms around on your Webkinz House Map!
Have you been frustrated with the large and sprawling layout of your House Map? We've now added a "Move Room" feature which will allow you to re-arrange your rooms and make them more manageable!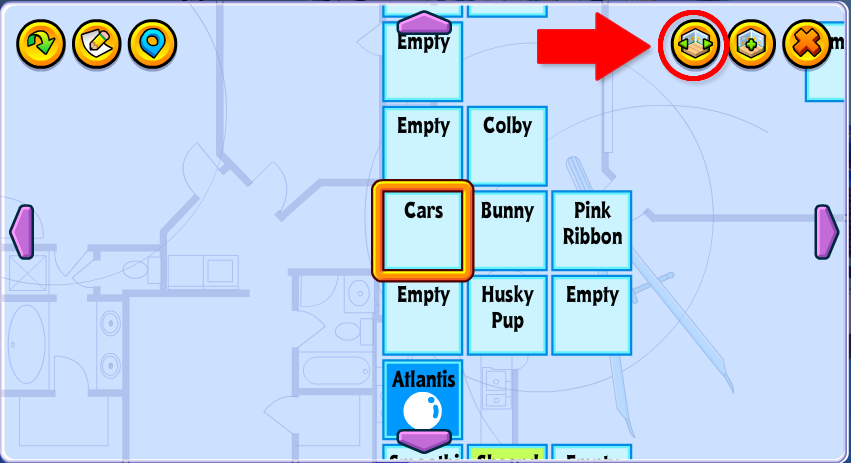 Just look for the NEW "Move Rooms" button next to the "Add Room" button on your House Map. Moving rooms works similarly to adding rooms. Once you toggle the moving rooms mode ON, you will see all of the highlighted options where you can move your room.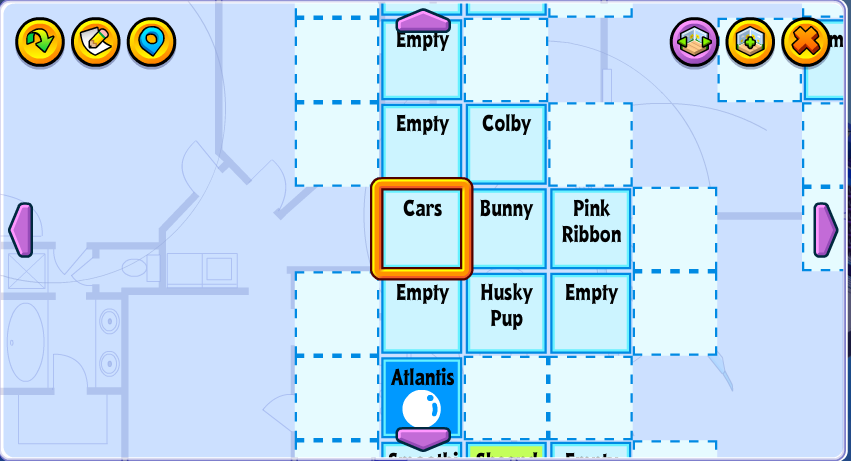 The one rule is that all rooms must remain attached to your house by at least one wall, so you cannot start splitting your rooms up into separate islands. If you move a room and create an island, the House map will automatically close the gap, re-connecting the room(s) to the main map.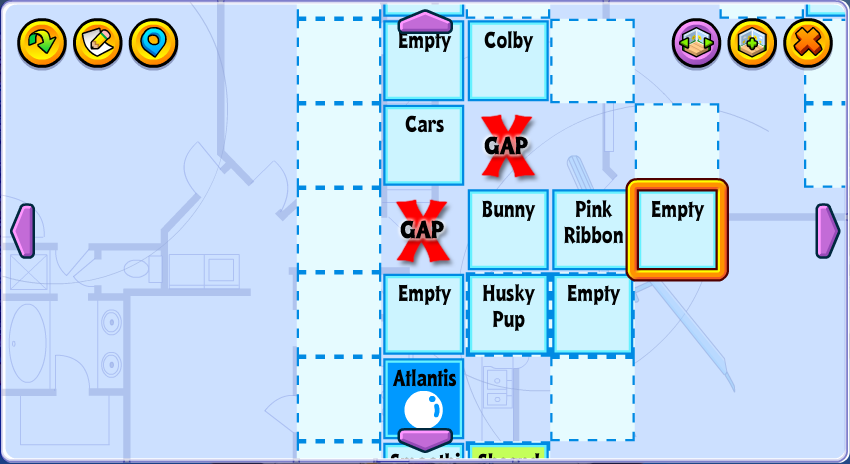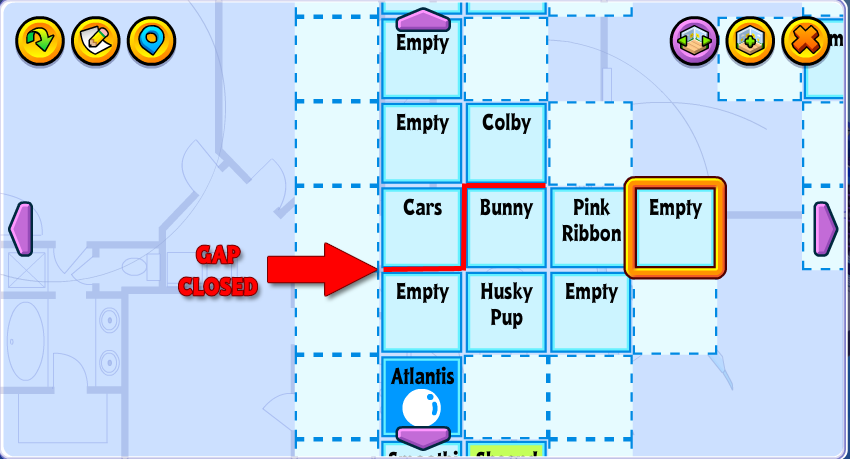 Don't like the location of a door in your room? Now you can move that room to another part of your map and attach it by a different wall, which in turn will change the location of the door.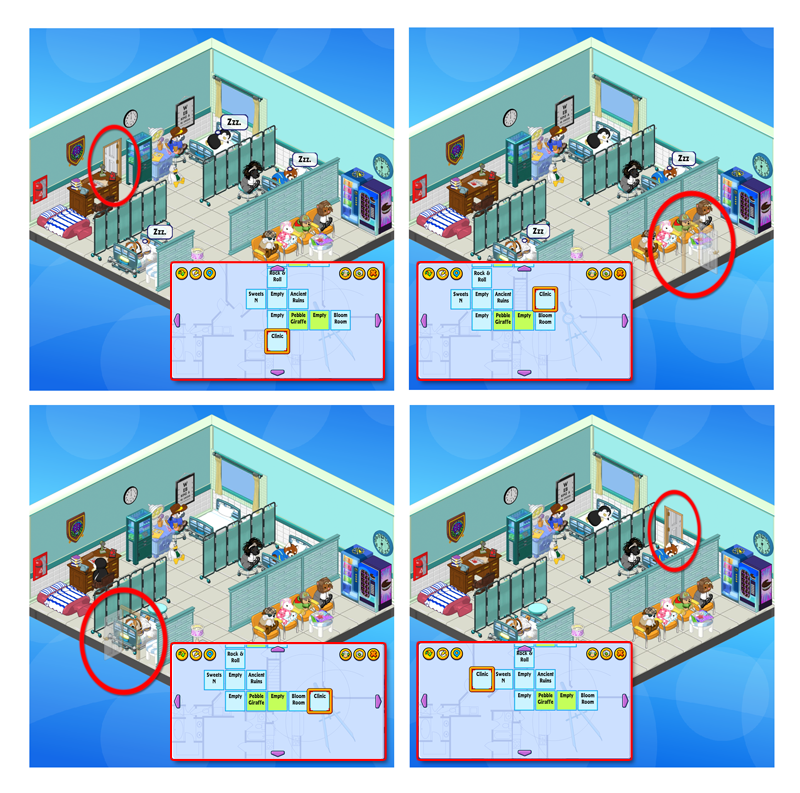 If the doorway between your rooms occupies the same spot as a wall decoration, that item will automatically be sent back to the NEW tab of your Dock.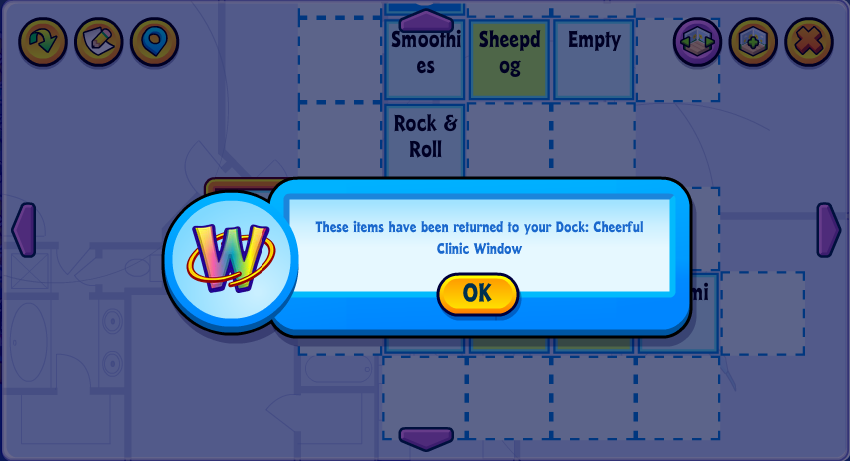 If your pet is standing in a doorway that is removed after you move a room, your pet will still appear floating in the same place, but then you'll be able to walk them into the room from that spot afterwards.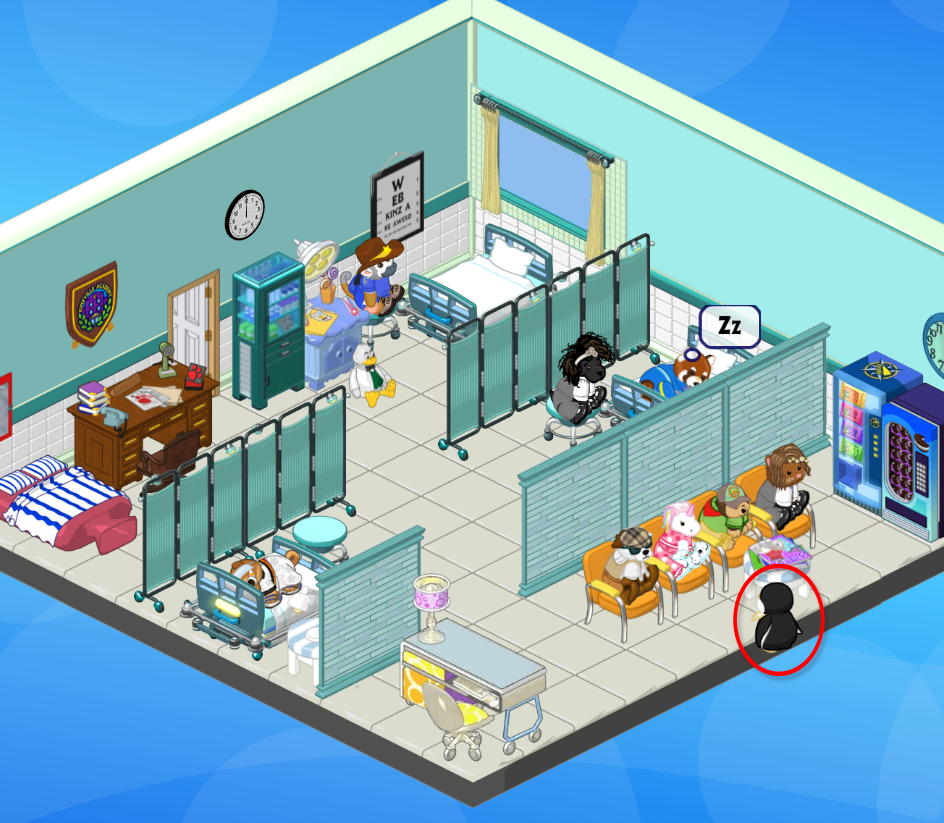 The ability to completely delete a room is still planned for sometime in the future, but for now this feature should finally give players much more control over the layout of their Webkinz houses!
Don't have the Webkinz mobile app yet? It's available to download for FREE at both the Google Play Store and the Apple App Store!
Have YOU been moving rooms around in your Webkinz house? Let us know in the comments below!