In honor of the 2018 Marshmallow Collection event, we're going to reveal the secret recipe for one of our marshmallow-based super snacks: a Mushmellow Frosty!
If you pick up these following 3 ingredients from the WShop and combine them together on any regular stove, you'll create this magnificent marshmallow-ly marvel!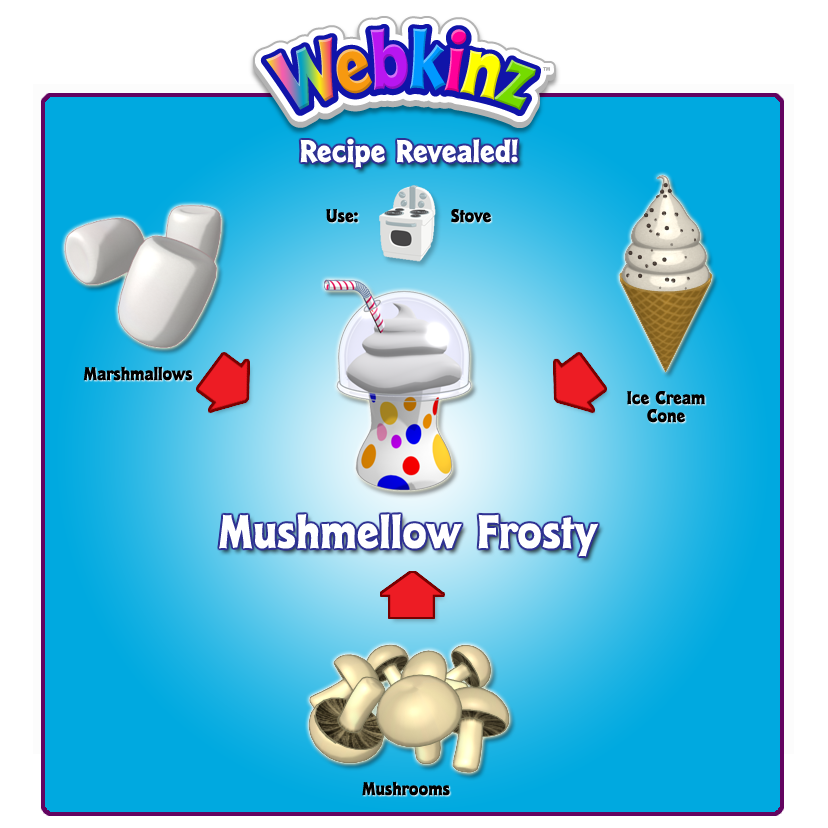 Want to know MORE Secret Recipes? Check out our Secret Recipe Archive here!
What are some of YOUR favorite Webkinz recipes? Let us know in the comments below!