We're proud to announce the release of our latest NEW Arcade game: Goody Gumdrops!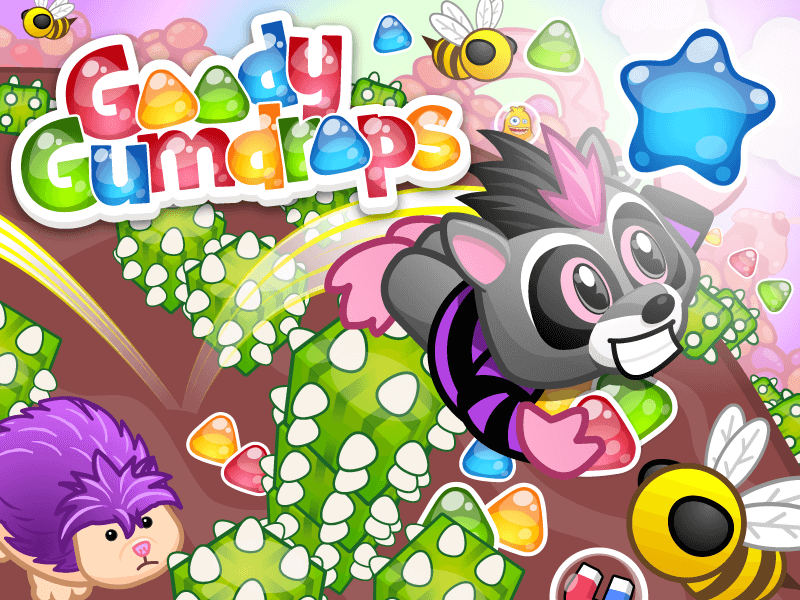 In this non-stop, side-scrolling action game, you must help Rhody Raccoon jump to eat gumdrops and stars, while avoiding obstacles and pests along the way! Each gumdrop and star he eats gives him the energy to keep running and jumping, so the more he eats, the further Rhody Raccoon will go!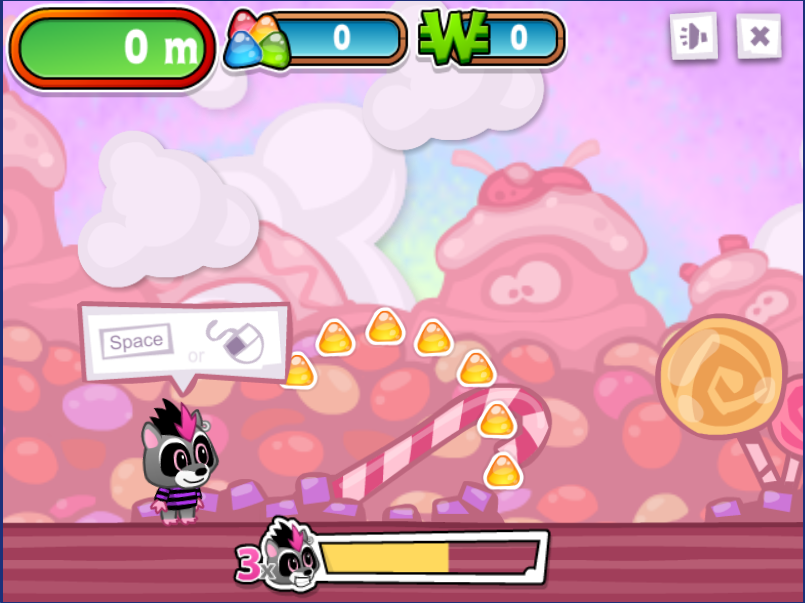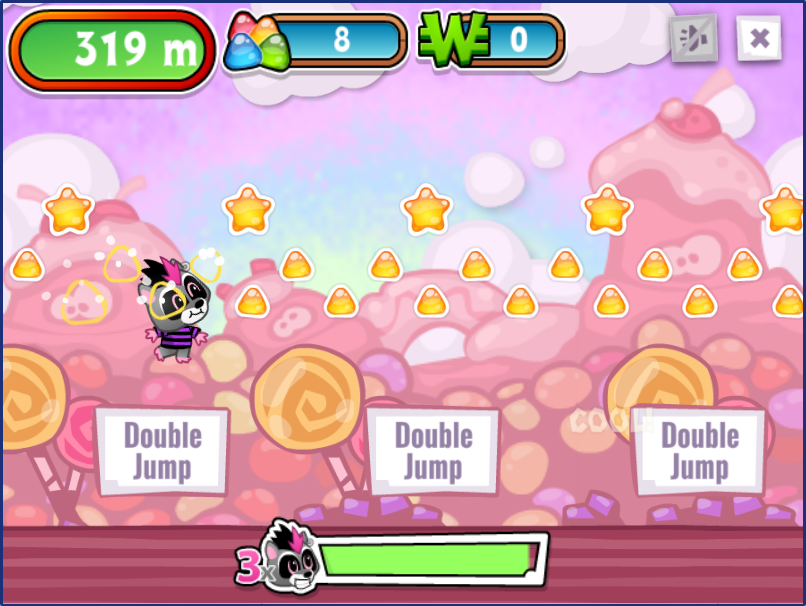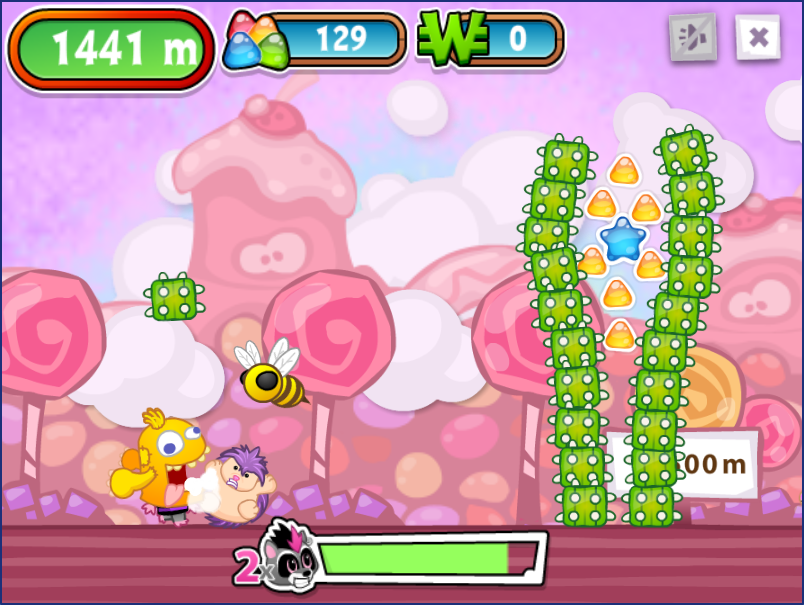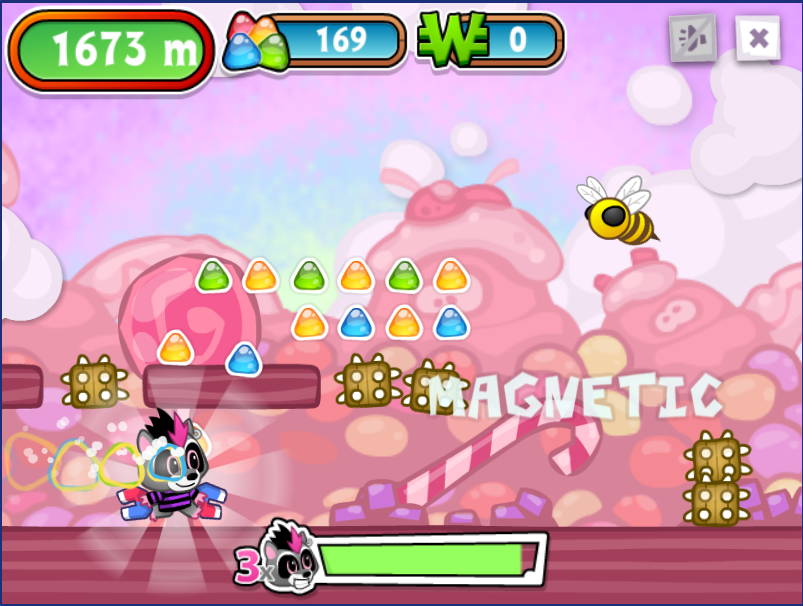 The first time Rhody reaches 25000m, you'll win a Goody Gumdrops trophy!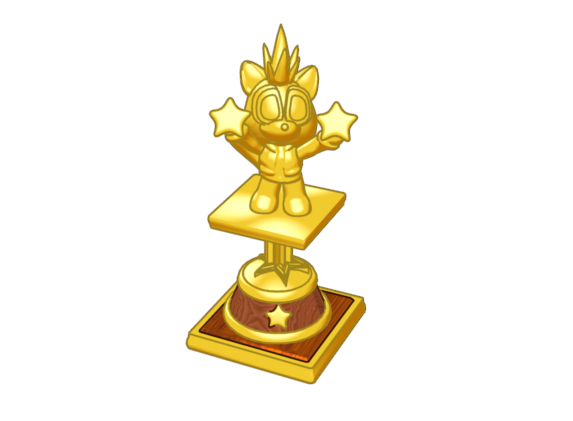 This game is available for FREE to all players, and will also be arriving soon in the Webkinz mobile app's Arcade! A good play will also potentially earn you a prize drop, which might include one of our NEW Pet Medallions!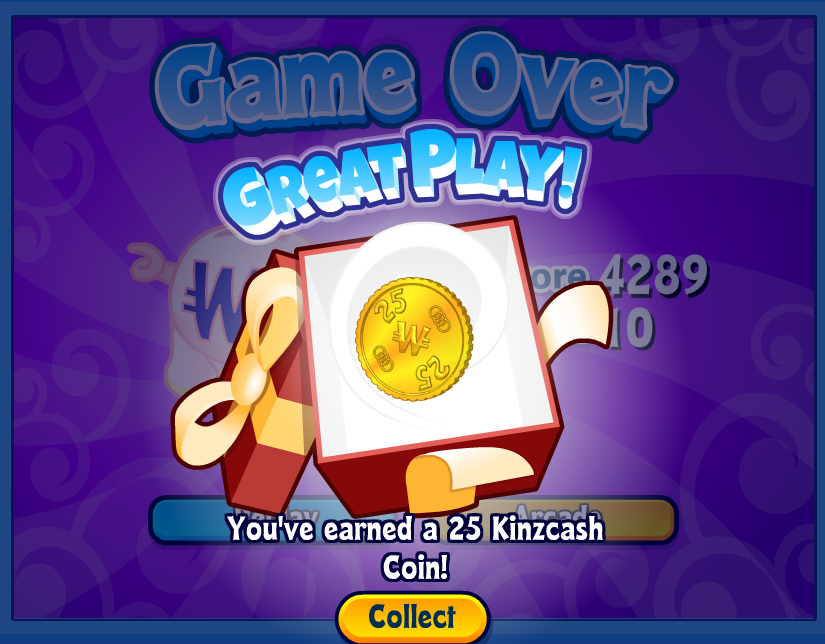 We think you'll find this game to be lots of fun! Our new 3D artist Tamar loves the game so much that she was inspired to draw her own fan art of Rhody Raccoon!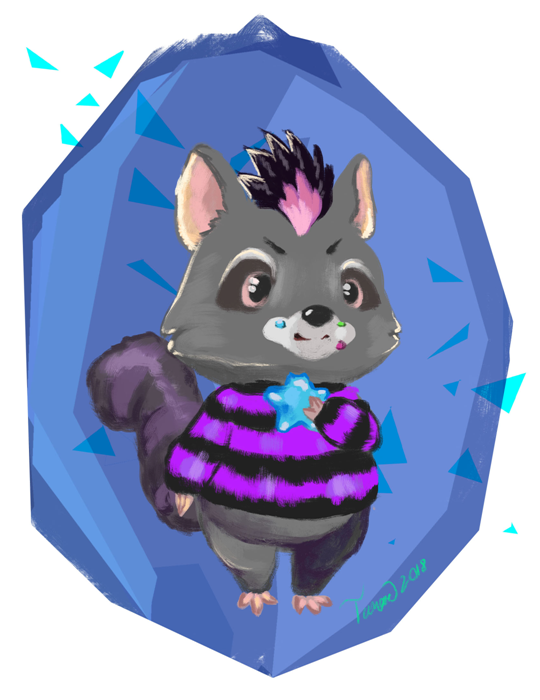 What do YOU think of our new Goody Gumdrops game? Let us know in the comments below.