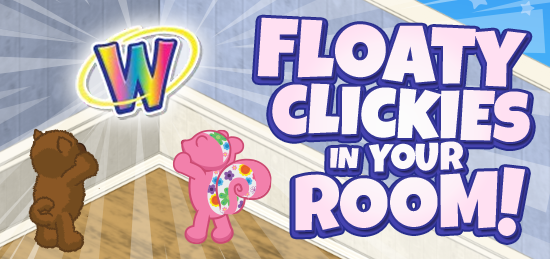 Good news! Now you can see Floaty Clickies in your pets' rooms! So if you're decorating, gardening, or putting your pets down for a nap, you might see a Floaty Clicky floating by that you can click on to win a cool prize!
There are always new events popping up and that mean more chances to win! So watch out for new Floaty Clickies in your Room and all around Webkinz World!
And remember to watch Webkinz Newz, because Floaty Clickies will coming to the Webkinz Mobile App soon too!