When was the last time you filled up a Jar of Preserves playing Jumbleberry Fields at the Arcade? The next time you do, look for the six new prizes that have been added to the game: A Dried Jumbleberry Display, Sugarberry Wreath, Field Berry Poster, Retro Farm Sign, Sugarberry Fairy and a Pickleberry Fairy: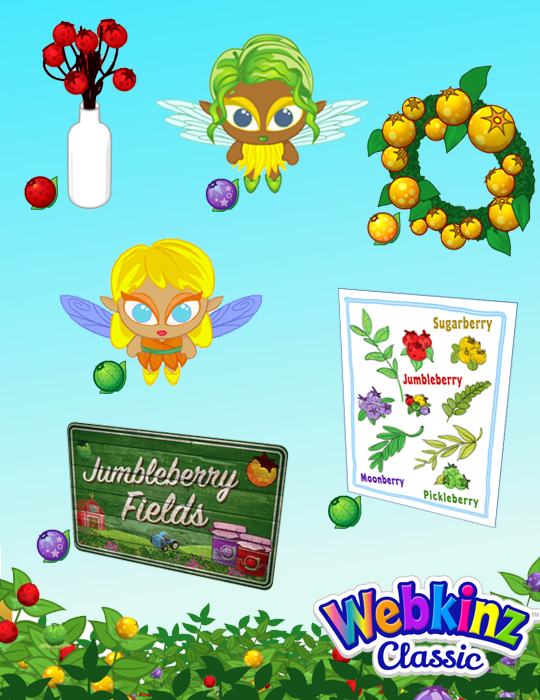 Play Jumbleberry Fields at the Games Arcade on Webkinz Classic and use the berries you earn at the end of the game to fill up your Jars of Preserves. Each time you fill a jar, you can trade it for a prize! Want to learn how to play? Watch Michael Webkinz walk us through the game:
Mandy and Michael Webkinz showed off the new prizes during Podkinz Episode 157. In case you missed it, take a look:
Remember, you can also feed Jumbleberries, Sugarberries, Pickleberries and Moonberries to your pet for the chance to win a prize however, the chances of winning are low and you won't be able to choose your prize.
Do you like the new Jumbleberry Fields prizes? Which one is your favorite? Let us know by leaving a comment below…