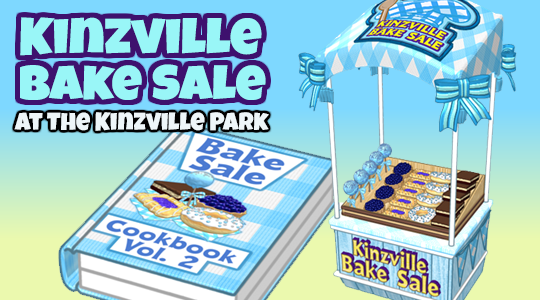 Visit the Bake Sale 2 stand at the Kinzville Park and click on it to get a gift box. When you drag it in to your room, a baked good will be added to your Dock.
There are five baked goods to collect, but you'll only be able to collect one each day: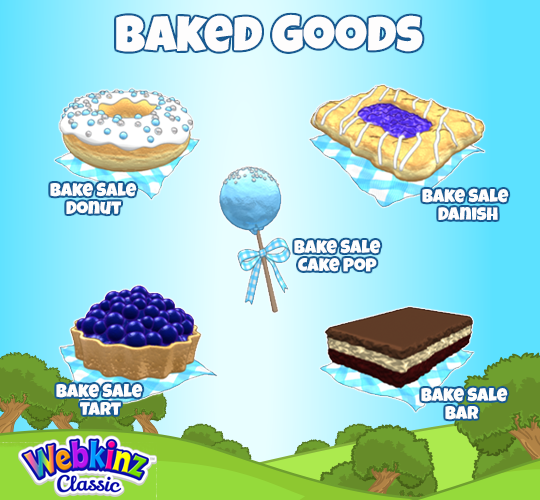 You can feed baked goods to your pets, or combine them on a stove to make prizes! Look for the Bake Sale Cookbook Volume 2 in the FUN STUFF section of the WShop, under BOOKS.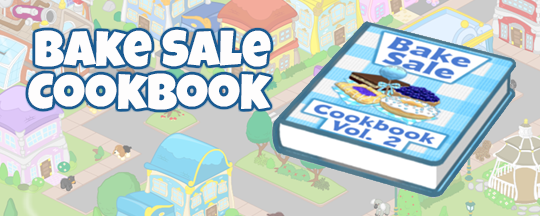 You can use the cookbook to find out what prizes you can make by combining baked goods on a stove. Here's a look at what you can make:

The bake sale stand 2 will be available at the Kinzville Park until June 29, unless there is a special event taking place at the park. So, visit every day to collect as many baked goods as you can!

What is your favorite Bake Sale prize? Let us know in the comment section below…