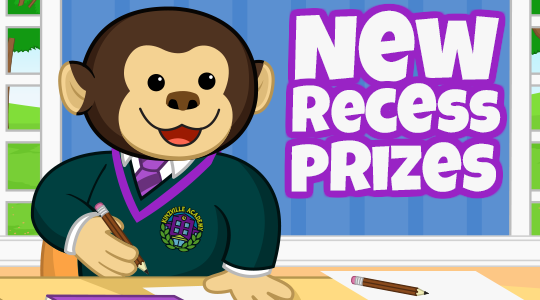 Look for new prizes the next time you send your pet to recess at the Kinzville Academy… There are 7 new ones to collect!
Spin the Merry Go Round for the chance to win the new Book Cart. You'll also have the chance to win an Academy Portrait, Principal's Office Desk, a School Bus, Classroom Window, Science Station and a Librarian's Desk.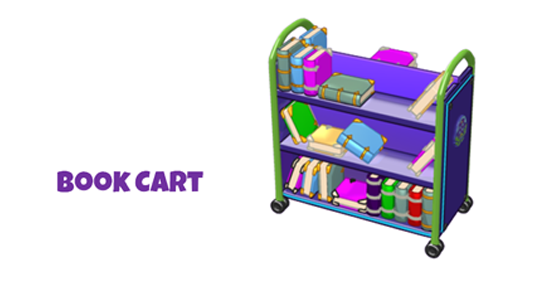 There are also new Buried Treasure prizes to collect. The next time you go digging in the sandbox, look for the new Academy Drinking Fountain, Homework Floor Tile and Lab Safety Poster.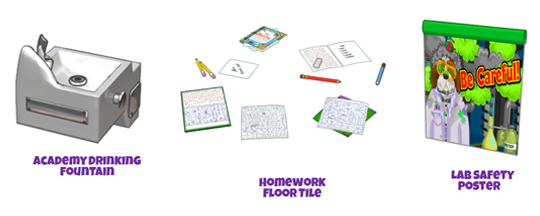 Every time you finish recess, Ms. Cowoline will give you a special packed lunch that you can feed to your pet. Each lunch consists of a drink, snack and main course. Your pets will love H2O, Kindergarden Salad and Clever Cheese Crackers, the newest (and nutritious) additions to the Kinzville Academy's lunch menu!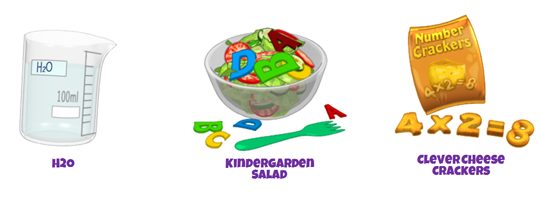 What's your favorite thing about recess? Let us know by leaving a comment below…