Looking to get the Dogbeard's Bathtub Battle Arcade Unit? Hurry to the mall and grab it before it's gone.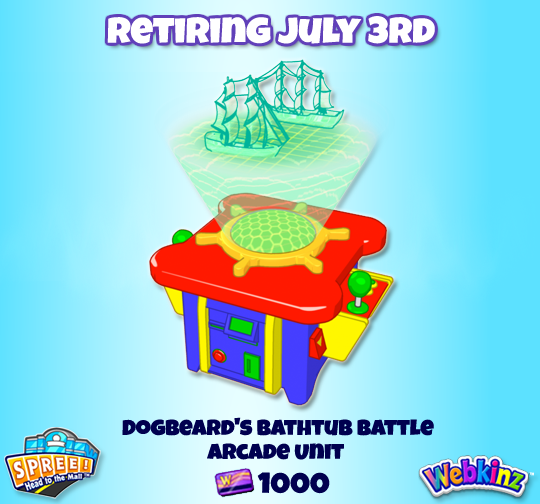 It will be retired on July 3rd to make room for the new prizes. Keep watching Webkinz Newz in the coming weeks for more information about these cool new mall prizes.
UPDATE: The Pet Medallion 5 Pack has been fixed! You can now open it by dragging it into your pet's room.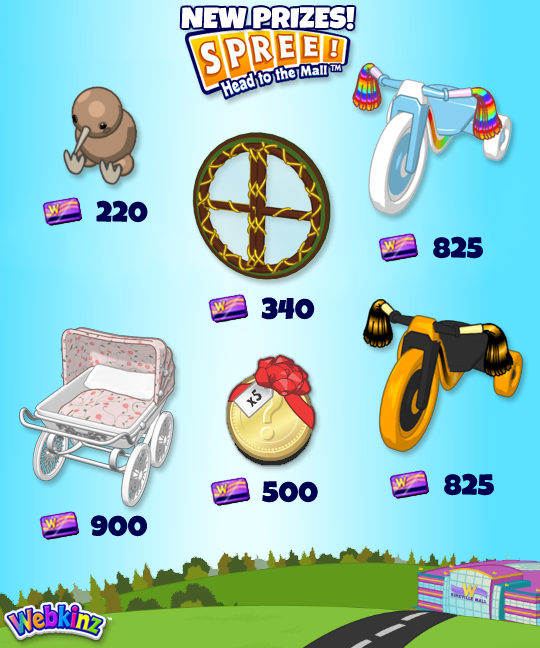 Earn a SPREE Shopping Bag each time you collect all 5 colored shopping bags as you move around the SPREE game board!
When you drag a SPREE shopping bag into your pet's room you'll win a SPREE food prize, a piece of clothing you can't get anywhere else, AND a SPREE Bonus Roll!
Still need road tiles for a special room design? While they are no longer found in the SPREE Shopping Bag, you can instead now find the SPREE road tiles at the WShop. You'll find them in the DECORATIONS section of the shop, under OUTDOORS.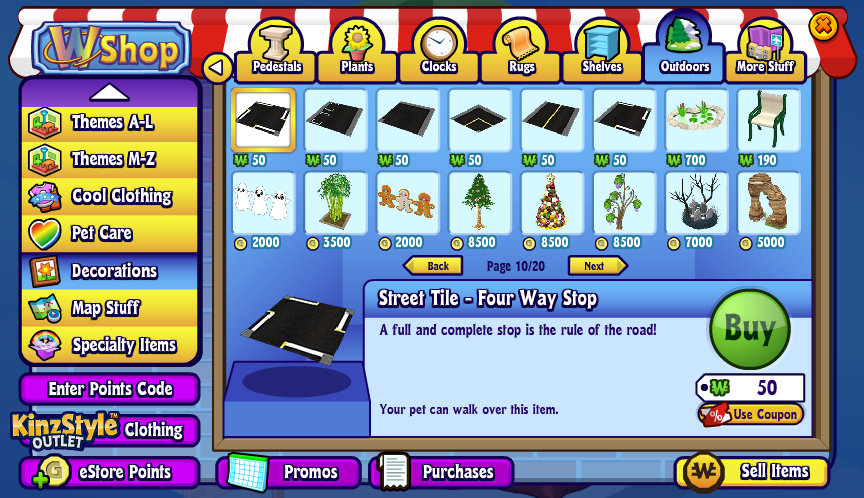 Which prizes are YOU looking forward to collecting the most? Let us know in the comments below!