In just a few days, Sheldon will be adding 3 new souvenirs to his stand! Starting March 14th, look for the Framed Shell, Ceramic Starfish and the Wooden Sailboat at Sheldon's Souvenir Shack on Vacation Island: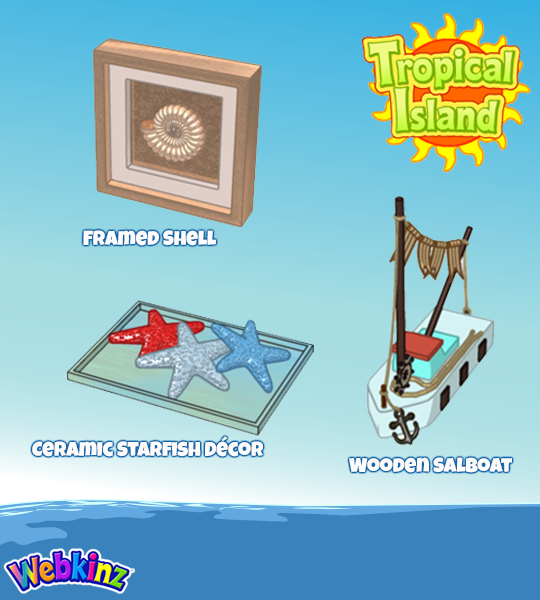 Everyday, Deluxe members can buy 3 souvenirs from Sheldon at Vacation Island. You never know which items will be available, so you'll want to visit daily to see what Sheldon has to offer. You can use the THINGS TO DO menu to get there (web only). There are so many souvenirs to collect: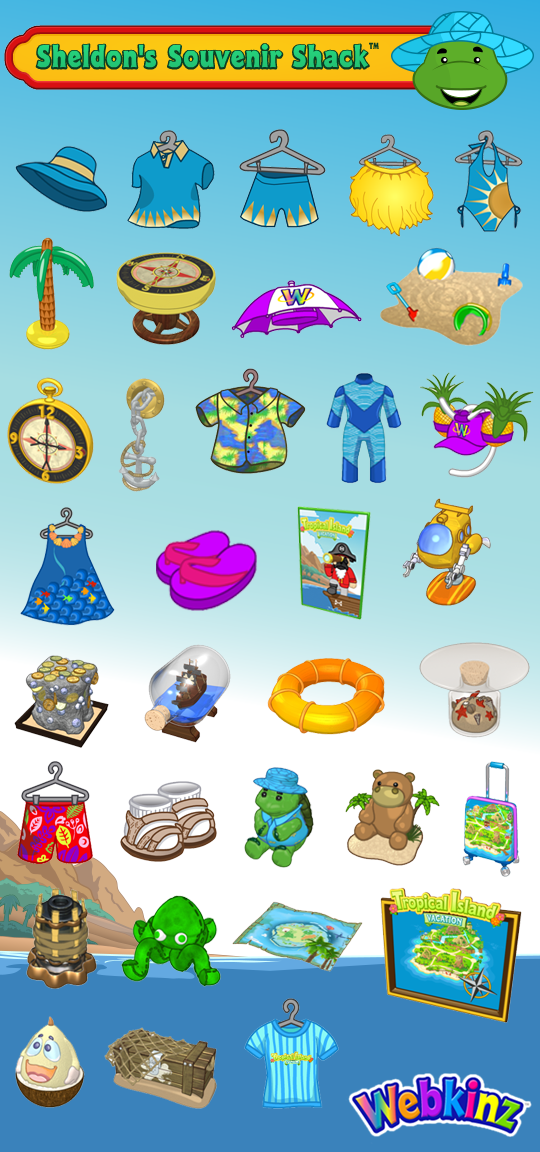 The Pineapple Hat and the Compass Side Table will be removed from the shop on the 14th to make room for the three new souvenirs so, hopefully you picked them up already from a previous vacation.
The Vacation Wheel will also be updated on March 14th. Try your luck at winning a Change Hut this Wednesday: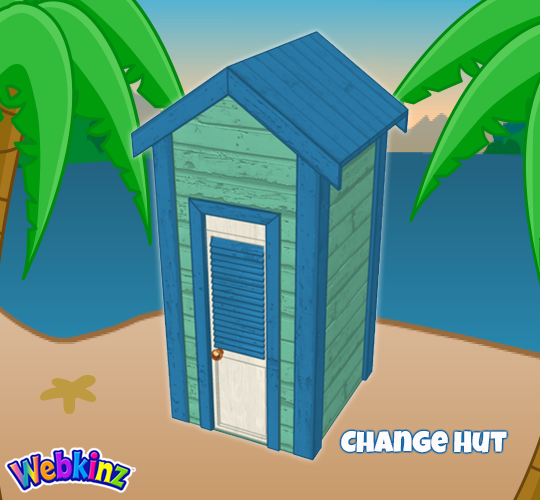 The Change Hut works as a storage item so you can use it to keep track of your favorite summer outfits.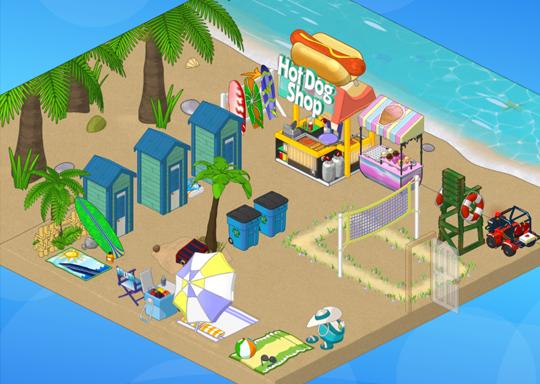 When was the last time you sent your pets on a tropical island vacation? Let us know by leaving a comment below…