We've added some new prizes to the Webkinz prize pool! Now the next time you do things like completing your Daily Delivery, spinning the Wheel of Wow 10 times, or doing the Wacky Logout Carnival, you might win one of these 3 NEW prizes: a Key Rack, a Bag of Groceries, or some Dirty Dishes (and who doesn't need some dirty dishes?)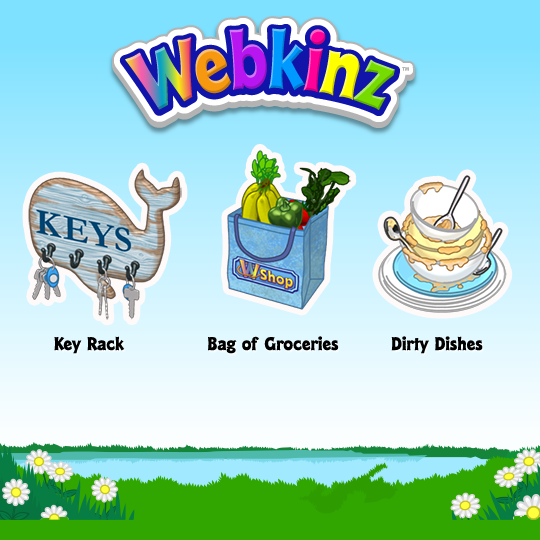 To help freshen things up, we've retired the Coffee To Go. If you haven't already collected this item, you can try trading for it in our Clubhouse Trading Room.
Have YOU won any of these items yet? Let us know in the comments below!