We want to see your rooms in the NEW Webkinz! Between February 8 and 28, submit your favorite room from your pet's home in the new Webkinz for a chance to have your room featured and win a prize in the new Webkinz AND in Webkinz Classic! That means one room equals two prizes for one lucky winner a day!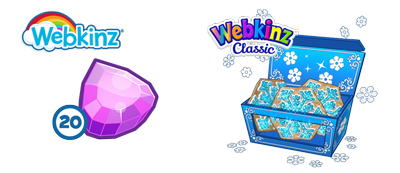 Each day we will select one winner. Winners will receive 20 Diamonds on their new Webkinz account, plus a 3-pack of 2018 Winterfest Cookies on their Webkinz Classic account! Winners will also have their room design showcased right here on Webkinz Newz, as well as on our Webkinz social media platforms!
Remember, the rooms MUST be from the new Webkinz. Rooms must be saved as a jpg or gif. There is a limit of one entry per GanzWorld account.
Visit the Showcase to see the daily winner every morning from Monday to Friday AFTER 10am. Weekend winners will be posted on Monday mornings.
Good luck!