Hosted by Gennelle Webkinz, this podcast is about all things Webkinz! Each episode has a theme and we chat about everything – favorite pets, awesome items, current and upcoming Webkinz events, and more! For fans who want an inside look at Webkinz World, we also feature interviews with Ganz staffers and put a spotlight on different areas in Webkinz. Most importantly, though, Podkinz is all about YOU. Tell us what you'd like us to talk about in the podcast! There are so many ways to get in touch with us to send us your comments, suggestions and questions:
In the comment section under each podcast on WebkinzNewz.com
On Facebook or Twitter (remember to hashtag your question/comment/suggestion with #podkinz)
By email at podkinz@ganz.com
By snail mail:
Ganz
#043 60 Industrial Parkway
Cheektowaga, NY 14227-9903
Your submission might be read on the show!
__________________________________________________________
IN THIS EPISODE…
…Gennelle and Michael announce a very cool new way to enjoy Webkinz AND chat everything to do with Spring Celebration.
What's In Our KinzPost?: We read your cute stories about what you love about spring!
Spring Celebration Preview: Hear everything you need to know about this fun event.
What's Next: It's Part 1 of 2 of our Webkinz Day MEGA episode! Important: as we approach our 10th anniversary, we really want to hear your stories about why you love Webkinz World and what it means to you! Your letter could be read on the show, so email us at podkinz@ganz.com or comment below!


You can also subscribe to Podkinz on iTunes or listen to episodes on our YouTube channel: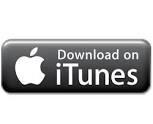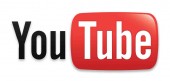 To read Podkinz transcripts or to submit one, click here! Your contributions are much appreciated.