In this special episode of Podkinz, Mandy and Michael reveal the 10 finalists for our next Webkinz Room Design Awards (voting starts Monday, September 11th). They also sneak peek some fall events and preview some of the prizes you can win. Stay tuned, because at the end of the episode, they give out a code for a bottle of 2017 Fall Fest Soda!
If you were chosen as a finalist, check the email account that you used to send in your deign. Michael Webkinz will email you with more details.
Don't forget to vote for your favorite room design starting Monday, September 11th, right here on Webkinz Newz. As Michael mentioned in the video, 3 winners will receive a rare Room Design Trophy!
Missed the last episode of Podkinz? CLICK HERE to listen to it now!
Don't forget to subscribe to our YouTube channel so you'll know when we release new videos! You can also subscribe to Podkinz on iTunes so you can listen to the podcast on the go!
Send Mandy and Michael your questions and ideas for the show! Do you have some prize ideas for upcoming events?  You can email them to podkinz@ganz.com. Who knows, you may hear Mandy & Michael talk about them on their next podkinz episode!
Hey guys! It's Michael. I just wanted to address a question that was posted by 1954tiny about the creek tiles. These new tiles that are available through 2017 Fall Fest Soda ARE larger than the ones we have released in the past. These are 2X2, which is the same size as our SPREE road tiles. They look great in room and the bridge looks beautiful too. Here's a sneak peek: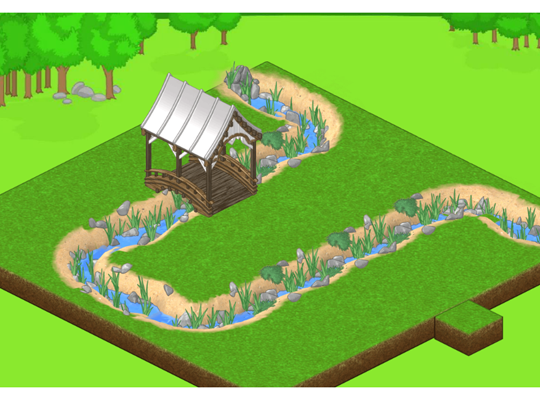 Looking forward to seeing those Fall Fest room designs :)