It's been some time since our last Secret Recipe reveal, but now we're going to unveil another longtime unsolved 5 ingredient Mega Stove creation: Pomumitta!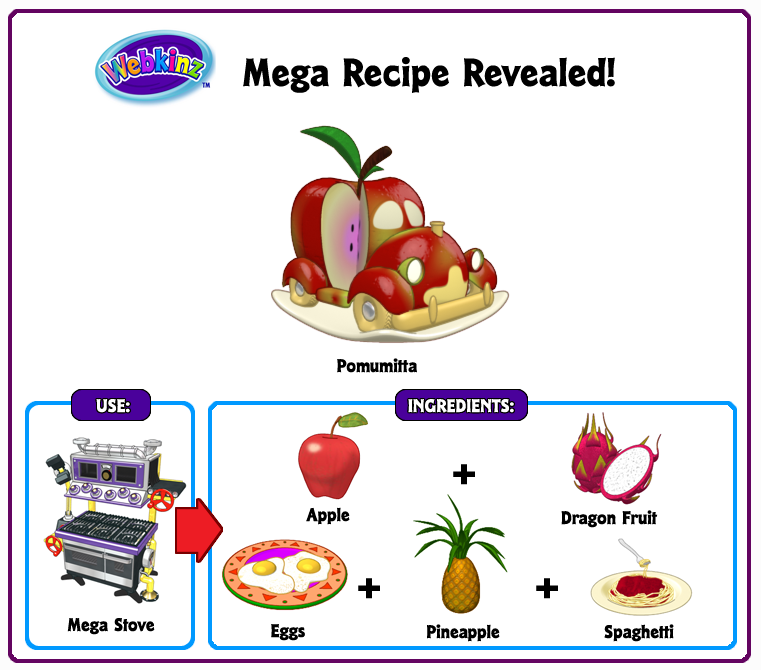 Use your Mega Stove to combine the following 5 ingredients:
Apple
Dragon Fruit
Eggs
Pineapple
Spaghetti
This is an unsolved recipe food, which means the first person to make it in Webkinz World will win a Secret Chef Trophy!
Want to know how to make other recipes in Webkinz World? Check out our Secret Recipe archive here.
Have you ever won a Secret Chef Trophy for solving a Secret Recipe? Let us know in the comments below!