In honor of our latest Fashion Week event this month, here's one more clothing recipe for everyone to make: the previously-unsolved Rockin' Neon Shoes!
Just pick up the following 3 clothing items from the KinzStyle Outlet and combine them together in the Clothing Machine to make this pair of sensational sneakers!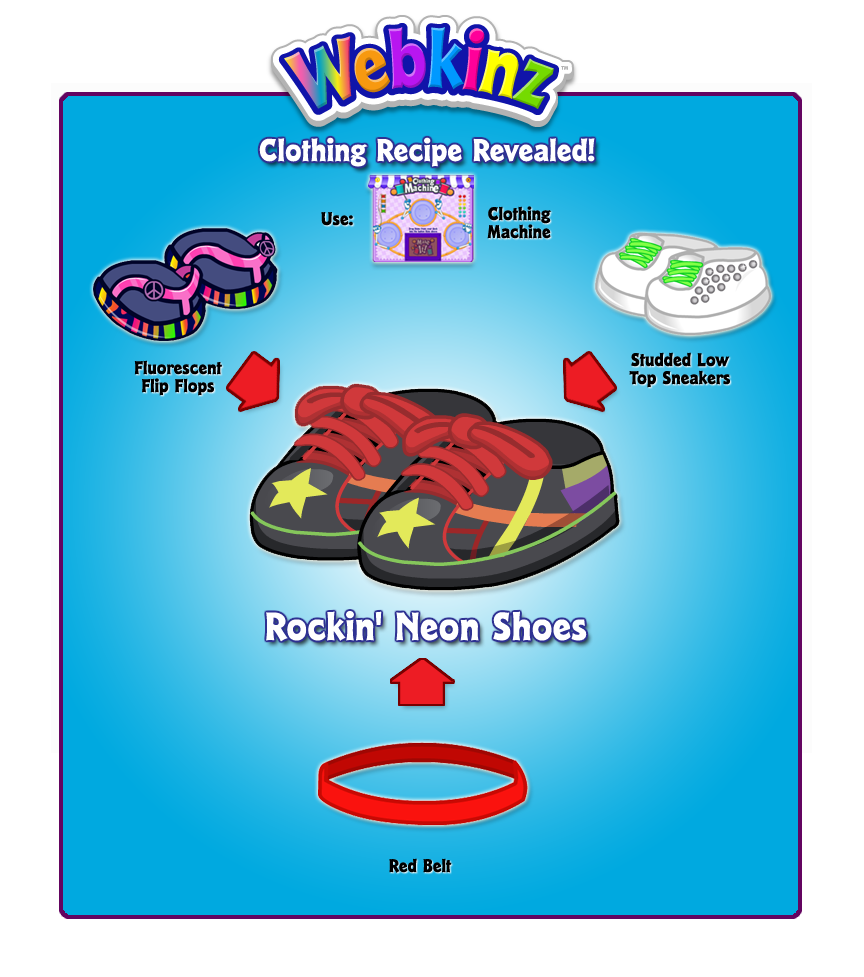 Want to know MORE Secret Recipes? Check out our Secret Recipe Archive here!
What are some of YOUR favorite Webkinz footwear fashions? Let us know in the comments below!