To ensure the security of all our player accounts, we have put in place a requirement that all players update their account password before logging into Webkinz World. Players will only have to do this once.
We have streamlined this process for you. When you log in with your current password, you will be given this prompt telling you to update your password:
You will be automatically taken to the Change Password: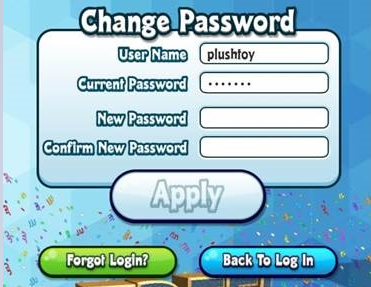 Here you can simply enter your new password, and then again to confirm it and click Apply. You will then be taken right into Webkinz World to begin playing.
We are asking that all players use at least 8 characters for their passwords. We encourage players to use both numbers and letters in their password for added security.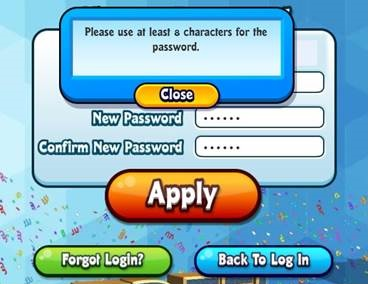 UPDATE (04/24/2020): UPDATING YOUR PASSWORD ON MOBILE
Open a web browser on your mobile device (e.g., Chrome or Safari)
Go to webkinz.com
Tap on the gray menu button (3 horizontal stacked lines) in the top right corner of the screen to open the menu
Tap on "Change password" to go to the mobile Change password screen
Follow the same steps listed in the article above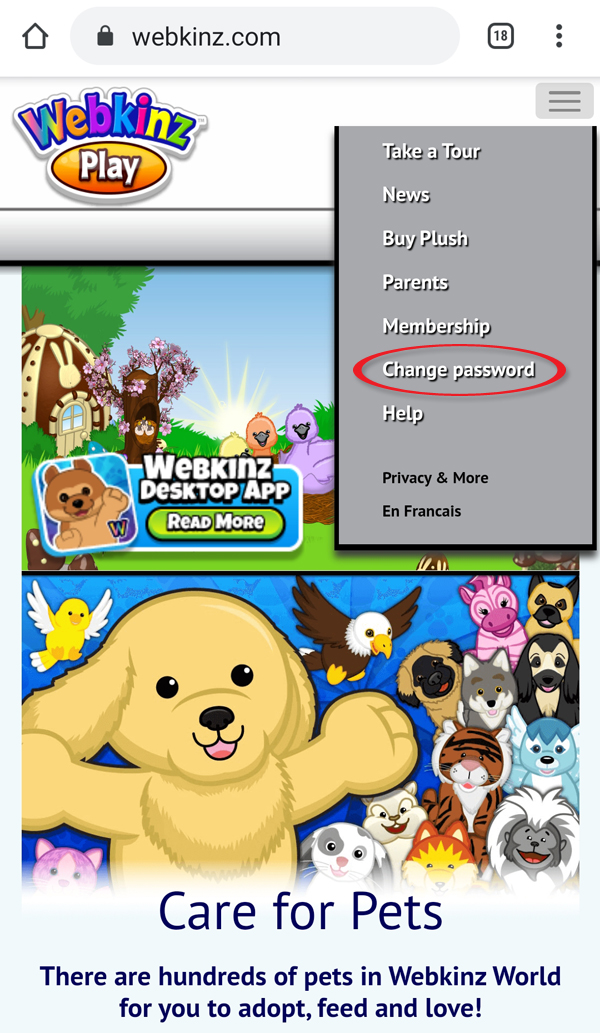 Remember, you will only have to do this once. The next time you log in, you will go right in. The security of our player accounts are of utmost importance to everyone at GANZ. We appreciate your patience with this inconvenience.
Your Furry Friends in Webkinz World.