Looking to dress your pet in something slick this Webkinz Day? Well now you can when you create the previously unsolved Emerald Ski Jacket in the Clothing Machine!
Just click on the Clothing Machine button in the KinzStyle Outlet (available only on the web and desktop app) and use the following 3 clothing items to create this lovely lime leather jacket!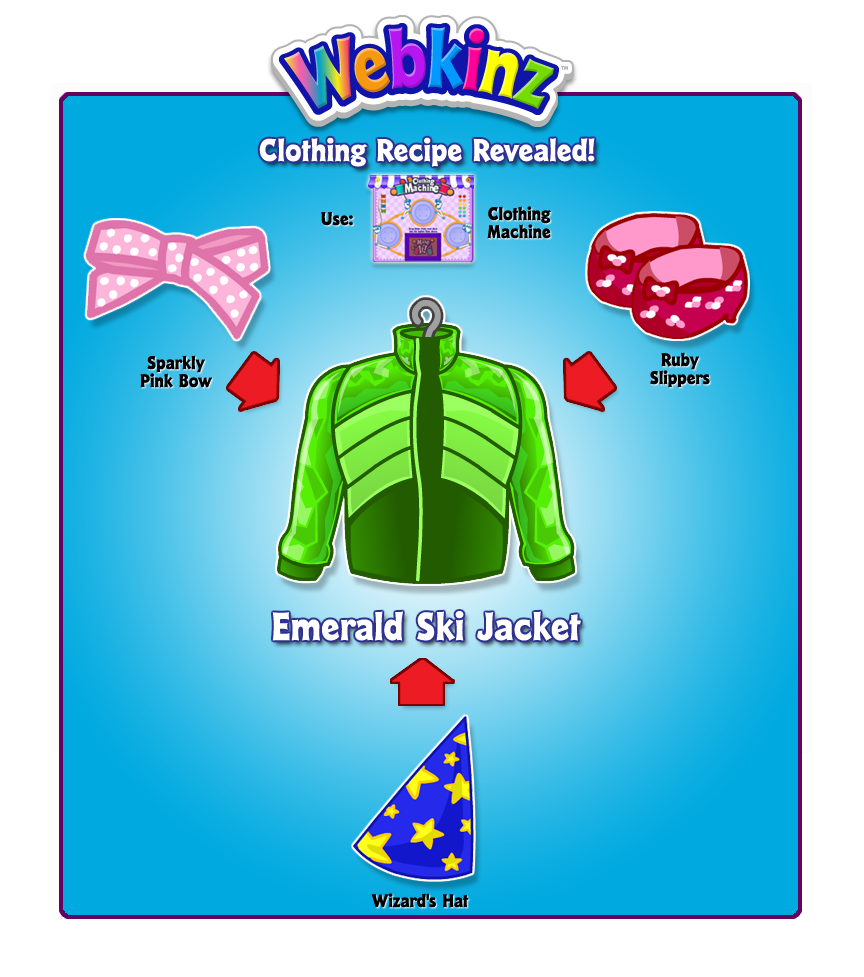 Want to know MORE Secret Recipes? Check out our Secret Recipe Archive here!
Which clothing recipe combinations are YOUR favorites to make? Let us know in the comments below!