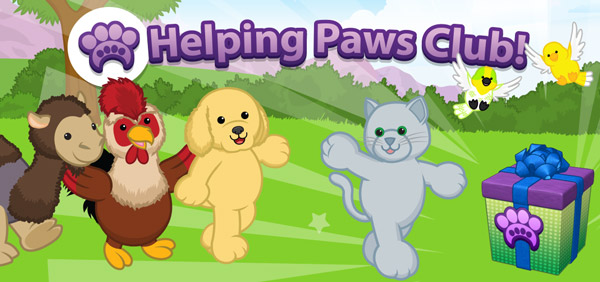 Now you can earn rewards by sharing Webkinz with your friends! Introducing the Helping Paws Club!
Get a unique code that you can send to your friends. As your friends play, you'll earn points towards rewards. But that's not all – the more your friends play, the more rewards you'll earn!
How it works is simple:
Click on the Helping Paws Club to get your unique code to share with friends. You can see the Helping Paws Club link in various places throughout Webkinz World including 'My Pets'.
You can either print out the code or email a link to your friends. You can send your referral code to as many friends as you like!
When your friends create a new Webkinz account, they will be prompted to enter the code at the Adoption Center.
Please note:

Currently, your friends need to register their accounts at webkinz.com in order to activate the code. This feature will be coming to the Webkinz Mobile App soon – watch Webkinz Newz to find out when it's available on Mobile!
 If you emailed the link to your friends, the code will already be entered in the field when they visit the Adoption Center.
To qualify, this code MUST be entered in the Adoption Center when a new account is created in order for you to be eligible for rewards.
The more your friends play on Webkinz, and the more friends who sign up, the higher your Helping Paws Score and the greater the rewards.
You will receive KinzPosts each week letting you know what you've earned that week.
Here are just a few of the amazing rewards you can earn: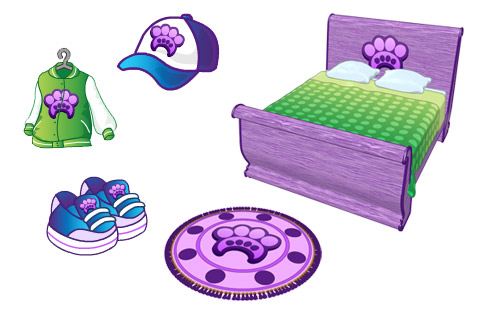 Enjoy the rewards of sharing when you introduce your friends to the magic of Webkinz!