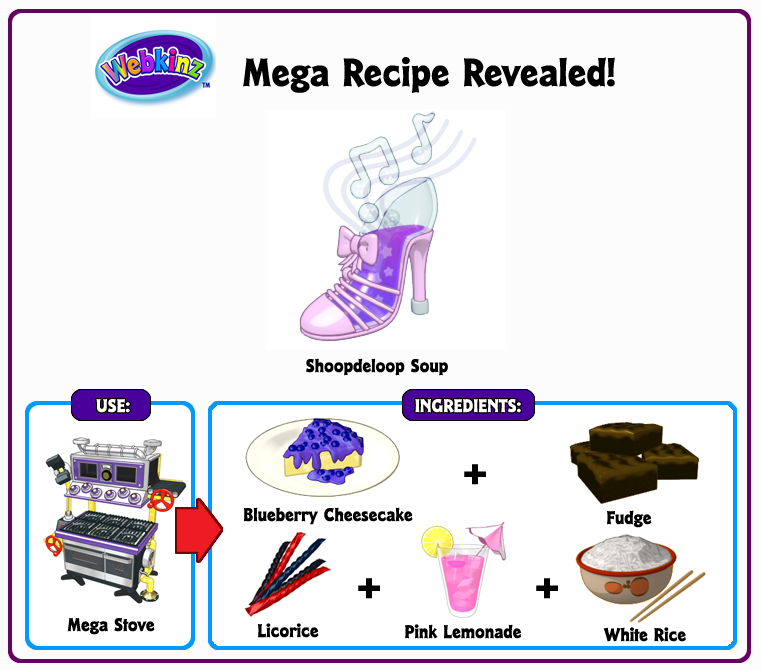 Earlier, we revealed the Mega Secret Recipe for Kinzlet Milanese, and now here's the latest reveal for another 5 ingredient food creation: a slipper full of Shoopdeloop Soup!
Use your Mega Stove to combine the following 5 ingredients:
Blueberry Cheesecake
Fudge
Licorice
Pink Lemonade
White Rice
This is an unsolved recipe food, which means the first person to make it in Webkinz World will win a Secret Chef Trophy!
**UPDATE: Congratulations to Cos with Ziggy for being the first player to use this recipe to make Shoopdeloop Soup and win the Secret Chef Trophy!
Have you ever won a Secret Chef Trophy for solving a Secret Recipe? Let us know in the comments below!